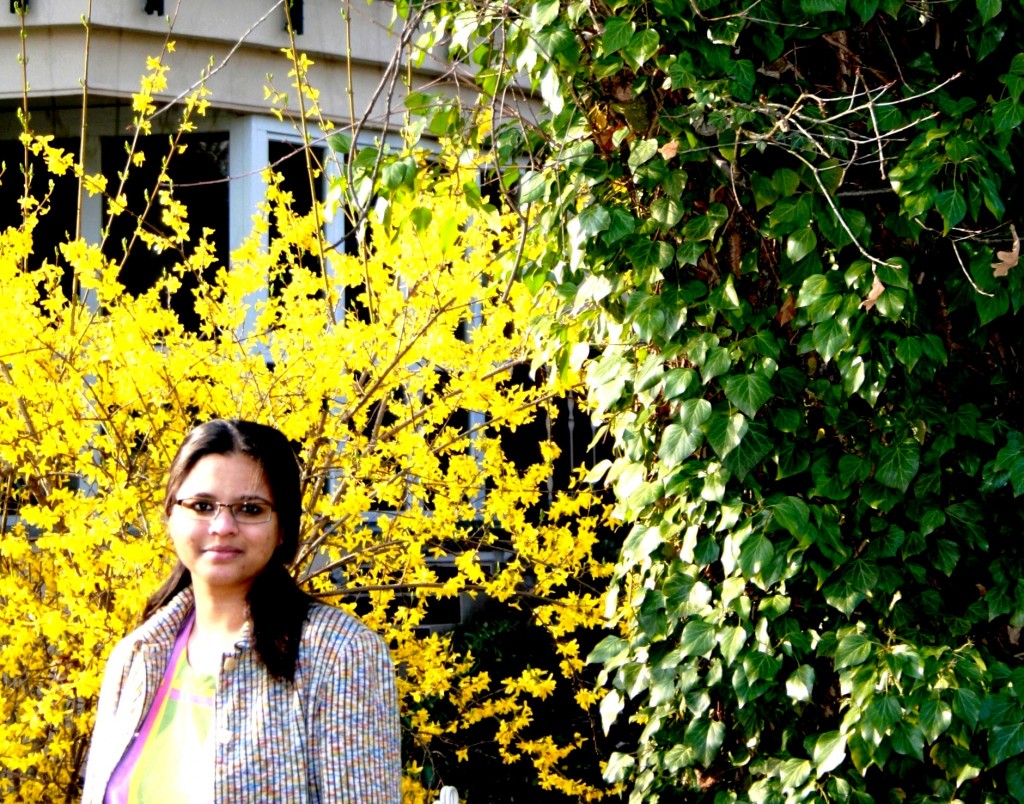 ~
We meet early for breakfast at the campus cafeteria, while most of our peers are either fast asleep or rushing to class. It's a rare spring day in Berlin. We decide to talk upstairs. The walls seem whiter than ever; I grab more coffee. Perhaps it's the sun piercing through the windows.
~
Mathujitha Sankaran—born and raised in Singapore—has grown distant from her name. For, to us fellow college students, she is Mathu. At home in Singapore, in India, she is Cheeli.
Family legend has it that upon birth, Mathu had no name. She had no name for so long that, upon visiting, a family friend asked the English word for milagai—chili. The answer she received was chili with a stretched -ee sound. Eventually, Cheeli—in playful exchange—caught on, becoming Mathu's quirky nickname.
But this is not a legend Mathu believes in.
Mathu is of Tamil ethnicity. It is in Tamil tradition that newborn babies should be named within eleven days after they're born. Mathu's mother, however, needed much longer than that. She searched for a name that is unique and so spent ample time consulting numerous relatives and friends, eventually settling on Mathujitha.
In Sanskrit, Mathu means 'patience.' Jitha signifies 'control of Hubris.' If there is anyone on campus embodying the two, there is no question it is Mathu herself. Though no one ever calls her Mathujitha, the name fits her like a glove. In fact, the name Mathujitha is derived from a Sanskrit prayer verse. Despite her family's spiritual belief, Mathu (believe it or not) is quite chill when it comes to religion. It seems Cheeli, too, is quite the fit.
In any case, do not be fooled into equating chili with Mathu's favorite food! For, perhaps her greatest Singaporean trait is her love of cuisine, "back home, people spend hours planning what to eat" she says. Though this is not something she can do at college, Mathu enjoys that she can have an hour long lunch at Bard College Berlin and respects the effort the kitchen team puts into providing diverse and tasty food each day.  She adds, "people here don't take food for granted."
Mathu's favorite cuisine is Indonesian. Surely, she could name a few recipes, and though perplexed by my limiting question (key-word 'favorite') she singles out Nasi Goreng, which is just as exotic as it sounds.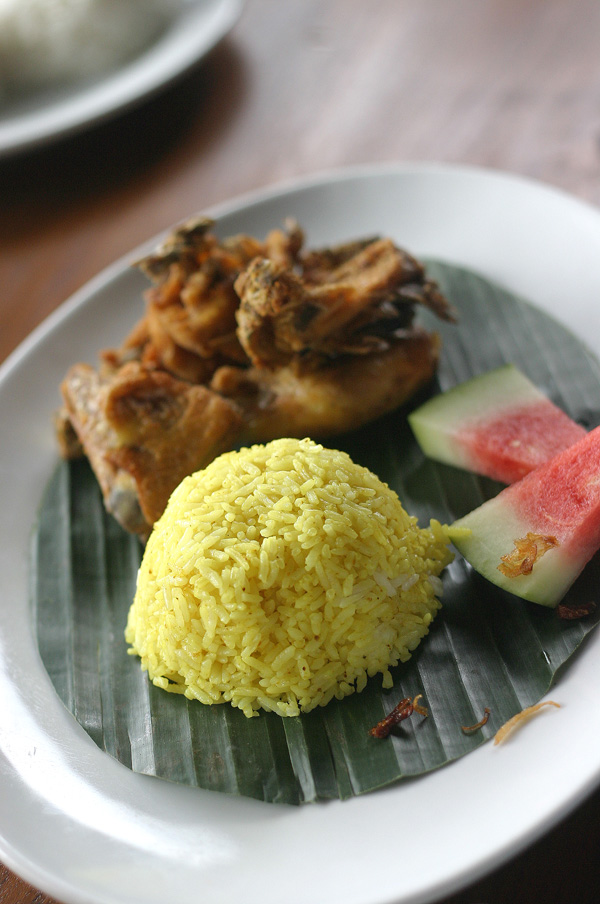 As for her Tamil origins, she names a dish unique to her parents' hometown in India: Vatha Kozhambu, consisting of yogurt and rice with a pinch of salt.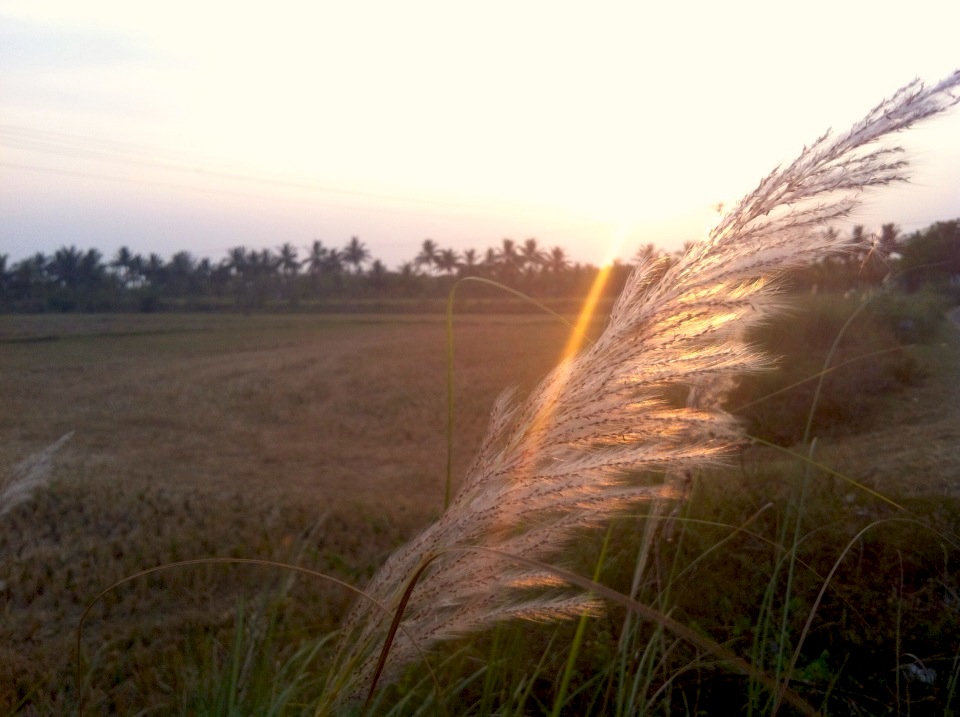 Aside from her love of cuisine, Mathu is a great lover of landscapes and travel. Although she believes that travel is a rather solitary experience, she admits that college increased her tolerance to group travel as something that strengthens friendship and community.
Her greatest points of fascination include China, Indonesia and mountain ranges. Her number one dream destination is the Karakoram highway connecting China and Pakistan. She says "it's not a very touristy location," and imagines it's not the safest place for a woman to travel alone. That is not to say she won't go someday. She also dreams of seeing the Northern Lights and the north of India, where she has yet to go.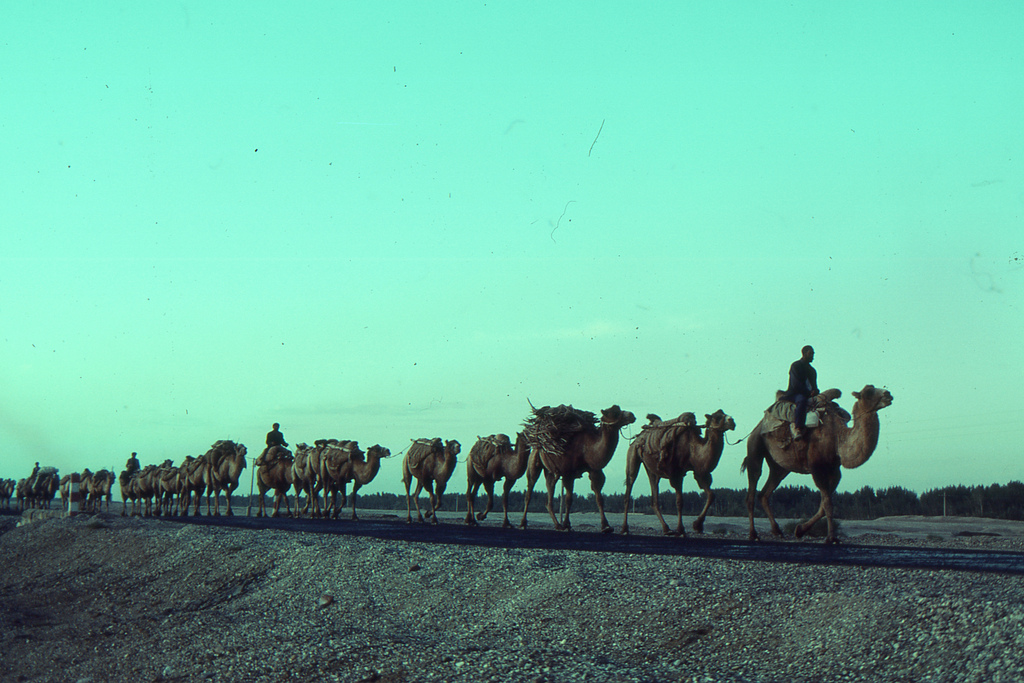 On the most basic level, Mathu's relationship with India stems from her Indian origin—her parents immigrated to Singapore in the 80s. While she lived in Singapore, she spent 3-4 months in India visiting relatives and friends since the age of three. Most recently, Mathu spent her 3rd college year abroad: the first half she spent in Hong Kong, the second in India.
While in Hong-Kong, Mathu took classes at Lingnan University. While in India, she worked for an NGO called Eureka AID India, which firmly holds that every child (especially from a marginalized community) deserves to receive quality education. It is precisely education that constitutes one of Mathu's greatest passions. When it comes to India, she has long been concerned with how education in this country affords agency to children from marginalized backgrounds and hence how education can enable a child to overcome his/her own socio-economic barriers. She realized from her travels that this condition varies from state to state (India is divided in 28 states) and that from her experience, Tamil Nadu is a progressive state.
While in India, Mathu studied how NGOs work towards providing an education that helps overcome the barriers of a child's socio-economic status. "There are many learning centers," she explains, "two model schools (of kindergarten and elementary level) that function full-time." Mathu worked with one of the model schools in Tamil Nadu and gained immense respect for the teachers she came to know. "Their days start bright and early, they cook, they clean, they handle noisy kids, they maintain order, prepare evening snacks, make sure the kids study…" It's full-time dedication, or, as Mathu says "they are superwomen."
~
I sip more coffee. I struggle to write down each and every one of her words. Superwomen—it sticks with me. The sun is too strong, I open the window. I want to know more.
~
And she has more to say: "Education, in its earliest stages can be extremely influential; the transition between home and school is not always friendly. This is because school is a fixed time and space in which time is artificially constructed to organize your day. Ideally, there should be no boundaries between school and home. Children need space for exploration in its most natural form." She adds that there is a different approach to life once childhood has passed. Adults, for the most part, are burdened with the banality of life and look at the world from this perspective. A child's point of view can transcend the perspective of an adult, because children view the world with wonder and a sense of curiosity. Children are full of imagination, wonder and love of life, "how can this experience be recovered in adulthood?" she ponders out loud.
It's a more than valid question. She gives two reasons for the loss of fascination among adults: over-romanticism (of past childhood) and social construct. For, adults seem to automatically accept their obligations so as to earn money. "For some…," she says, "material prosperity takes precedence."
She claims boredom should be perceived differently—as lack of obligation, freedom to explore, to create, to discover and encounter the non-human. "I suppose, the question is: how can you experience something in such a way that it is meaningful? As ex-stasis? How do we remove stasis from every-day life?"
                                                                        ~
One way, I would say, is through conversation; encountering the lives of others: the opinions and experiences they are willing to share.
                                                                        ~
Without doubt, Mathu has many things to share. She has precious memories of Bard College Berlin (ECLA at the time), both inside and outside the classroom. Her first memory is of an apple tree in autumn—it was the first apple tree she'd ever seen. Though, unfortunately, it was cut.
She especially loves the campus gardens and hopes that they are something that will never change about this school. She remembers the gardens as a place to hang out with friends. It's where she spent ample time with Francisco, "one of my dearest friends."
~
I can only nod along—the friendships we foster here are priceless.
~
"I remember an excursion by bike we had in spring of our first year. A friend and I hated any kind of stress or pressure so we parted from the group which was too speedy for us. We discovered a chamomile field and just stayed there for a while. There was a very distinct smell."
Aside from excursions and campus life, Mathu particularly treasures an art class she attended taught by Geoff Lehman. "I was a first year student and it was the first art class I'd ever taken. It was a dark autumn and winter during which we would project Renaissance images on the wall. Geoff would ask us to just talk about what we see and to create narratives out of those things we see. I was intimidated at first because talking about aesthetics was alien to me. But Geoff didn't force details on us, he showed us the images, he didn't tell us how or what we should see. It was a class that opened up your pores to perceive differently; we took a class trip to Florence and saw many beautiful things, the empiricist within us was changed."
She describes Bard College Berlin as a sensory explosion that made her porous in the way she smells, tastes, sees, touches, and hears. "You learn to embrace multiple perspectives and interdisciplinary approaches." That is to say, a text can be explored via multiple themes rather than as a simple reconstruction of the argument. If anything, she loves the seminar setting unique to this college, "there's a certain liberation that takes place here. We don't have debates where people take different sides. We rather try to conceive of different points of view. This method of learning essentially prepares you for community, for interdisciplinary work, relations with specialists across fields: from philosophy to science."
In addition to that, she recalls having to write an essay for Prof. Michael Weinman's class. As she wrote, she was careless in her approach, using hyperbolic expressions to emphasize her disdain for Augustine's idea that despite the atrocities being committed, human misery is justified given that one will find happiness in the world beyond. She stated in class that learning the opinion conveyed by the text is not always the right way to approach a text. In return, Michael mentioned a quote from the Prayer of Saint Frances: "Lord, let me seek not so much to be understood, as to understand." "I'll never forget that," Mathu says. "It's a beautiful approach to learning where one has a lot of freedom but must also learn how to detach one's self from his/her own perspective."
Inevitably, this spring of 2014 marks Mathu's graduation from Bard College Berlin. She realizes she will never again stumble upon a place like this, "it's the people that make the place," she says. She feels fortunate to have met some of the most down to earth yet contemplative individuals. There is no such place that gives you the time to think, to hang out, and to share your heart and soul with the friends you make. "The nature of conversation is unique here. The vocabulary that people employ is used with apprehension elsewhere."  Surely, she admits that every place in which one spends a long time results in change. But permanence is not ideal, "it attracts decay." Though Mathu feels she will never encounter anything else like this place, she still looks forward to what will come next; she hopes she doesn't become too nostalgic.
Wherever the road takes you Mathujitha, you too shall be missed.