After two semesters of weekly recommendations, your cultural newsletter comes back with a new name: the Kulturbahn, a cultural trip that takes you far beyond Niederschönhausen and its quiet residential life. 7 days, 7 recommendations, 7 ways to make the best of your time in Berlin!
If you want to recommend something from your own knowledge of Berlin (exhibitions, theatre plays, concerts, DJ venues, local initiatives, book shops, cafés, burger places, urban explorations, well practically anything you like), feel free to drop me a short email at m.aycoberry@berlin.bard.edu, including the usual infos (place, time, etc.) about your recommendation. Looking forward for your participation!
Viel Spaß!
Manon
► Tuesday Feb. 9th: Happy hour @ Kleidermarkt Colours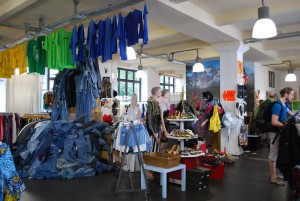 I am not sure that giving some shopping advices is really a cultural recommendation, but I like to share my best deals and favourite places when it comes to the Berlin lifestyle. "Colours" is the kind of second hand shops you expect to find in Berlin. Lots and lots of old-fashioned vintage clothes from all times overflow the shelves: pretty things, less pretty things, even hideous things… something to cater any taste. Besides the big selection of clothing that you can buy by weight, there is also a 30% discount on Tuesdays from 11am to 1pm.
INFO:
WHERE: Colours, Bergmannstraße 102, 10961 Berlin
WHEN: 11am – 7pm (11am – 1pm for the happy hour)
HOW TO GET THERE FROM CAMPUS: Take the 150 to U Osloer Str., then the U9 to Leopoldplatz and the U6 to Mehringdamm
MORE INFOS
► Wednesday Feb. 10th: The Situation @ Maxim Gorki Theater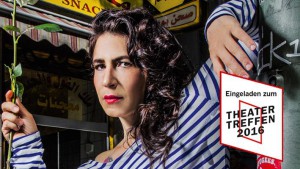 "Anyone who wants to allude to the current political situation in the Middle East in Hebrew or Arabic speaks simply of »The Situation«. Over the past several years many people with roots in »The Situation« have ended up in Berlin, of all places, on their search for a new beginning. Approximately 30,000 Israelis have moved to the former »capital of the perpetrators«, an estimated 5,000 Syrians. Many of them live in Kreuzkölln, next door to long-established German Palestinians and Lebanese. What was previously separated by social and physical walls develops into a new Middle East in Berlin. In her new devised piece, Yael Ronen and the participating actors, whose biographies are intertwined with the conflict in the Middle East, grapple with these paradoxical re-encounters with the »neighbours«. They are all connected by the fact that they recently came to Berlin because the reality in their countries offers little hope for a peaceful future. But as much as the desire to escape from »The Situation« unites them, the motivations for moving are different: war has been raging in Syria since 2011, and in Israel and Palestine the political and social climate has become increasingly militant. (…) The Situation dusts off the confused road map of the Middle East. The sand that trickles down tells stories of dispossession, disbelief and anger, but also of the search for a life beyond the wars in Berlin." With German and English subtitles.
INFO:
WHERE: Maxim Gorki Theater, Am Festungsgraben 2, 10117 Berlin
WHEN: 7:30
PRICE: 8€ for students
HOW TO GET THERE FROM CAMPUS: Take the M1 to Mitte, am Kupfergraben
MORE INFOS
► Thursday Feb. 11th: 66th Berlinale (Feb 11th – Feb. 21st)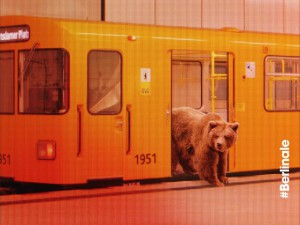 With February comes the time for one of the greatest (maybe even the greatest) cultural event in Berlin: die Berlinale, The Berlin International Film Festival, coming back for its 66th edition with Meryl Streep serving this year as Jury president!
Every year, The Berlin International Film Festival shows about 400 films, mostly international or European premieres. Films of every genre, length and format find their place in the various sections: great international cinema, independent and art house, films for young audiences, new discoveries and promising talents from the German film scene, avant garde, experimental and unfamiliar cinematography, and an exploration of cinematic possibilities in Berlinale Shorts. The Berlinale Special, including Berlinale Special Gala, is showing new and extraordinary productions and honours great cinema personalities. Furthermore the Berlinale has regularly organised a programme of special presentations, opening up new perspectives, providing insight into key themes, making new connections and exploring realms where film intersects with other creative disciplines. For this 66th edition: Food, pleasure and the environment – these are the topics that lie at the centre of the Culinary Cinema. Berlinale Goes Kiez is travelling from arthouse cinema to arthouse cinema within the city to present selected films from the Berlinale programme and NATIVe – A Journey into Indigenous Cinema is devoted to the cinematic story-telling of Indigenous peoples worldwide. More infos coming next week with a special edition of the Kulturbahn focusing on the Berlinale programme!
INFO:
WHEN: Feb. 11th – Feb. 21st
WHERE: Everywhere in Berlin
PRICE: around 11€ per screening
MORE INFOS + PROGRAMME
► Friday Feb. 12th: Tribute to David Bowie @ Friedrichstadt-Palast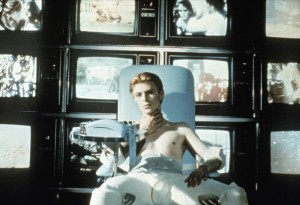 As part of the Berlinale Festival, the cinema Friedrichstadt Palast will screen this Thursday Nicolas Roeg's science fiction film The Man Who Fell to Earth from 1976 starring David Bowie: "David Bowie also pursued his playful exploration of different persona on the big screen. Here he embodies a humanoid-reptilian extraterrestrial in a fedora hat and an elegant suit on the search for water for his desert planet. Possessed of an especially sophisticated intelligence, he quickly sees through the mechanisms of power and business and founds a company, World Enterprises, with which he plans to build a spaceship to return to his planet. At the same time he is particularly susceptible to human emotions, his other-worldly facial expressions become softer, and his look saddens. In an inhumane environment which subjects him to base experiments and is only interested in money, he appears more human than the humans. It is quite possible to read Nicolas Roeg's melancholy science fiction film as an illustrated continuation of David Bowie's albums. To pay tribute to this artistic all-rounder who had so many faces, the Berlinale is once again showing this cult film that has since become a classic and which first screened in Competition at the festival in 1976."
INFO:
WHERE: Friedrichstadt-Palast Berlin, Friedrichstrasse 107, 10117 Berlin
WHEN: 9pm
PRICE: 11€
HOW TO GET THERE FROM CAMPUS: Take the M1 to U Oranienburger Tor
MORE INFOS
► Saturday Feb. 13th: Kiki Kogelnik @ König Galerie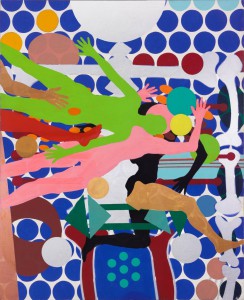 KÖNIG GALERIE is currently presenting a solo exhibition by Kiki Kogelnik (1935-1997) in the chapel of the former St. Agnes Church – considered as one of the most unusual space for a Berliner art gallery. "Kogelnik's second exhibition at KÖNIG GALERIE focuses on a production period in the mid-1960s, shortly after Kogelnik moved from Europe to New York in 1961. This was an era of international upheaval, the looming tensions of the Cold War and the Space Race were at their height and fears of imminent nuclear warfare disrupted any sense of security. Likewise, it was an age for the young. Only in her mid-twenties at the time, Kogelnik was among the first generation to witness the promise of a glittering new age of American politics and the rise of the military industrial complex, all broadcast over the recently introduced color television. Movements addressing gender and racial inequalities were in full swing, as was the sexual revolution. In this maelstrom of change, the Austrian-born painter produced a vibrant body of socio-political and personal appraisals addressing a world with an uncertain future."
INFO:
WHERE: König Gallerie, St. Agnes, Alexandrinenstr. 118-121, 10969 BERLIN
WHEN: 11am – 6pm
PRICE: FREE
HOW TO GET THERE FROM CAMPUS: Take the 150 to U Osloer Str. and the U8 to U Moritzplatz
MORE INFOS
► Sunday Feb. 14th: Stephen Shore Retrospective @ c/o Amerika Haus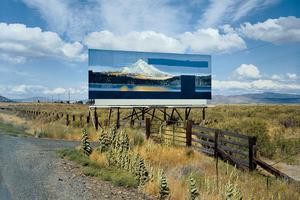 "I wanted to make pictures that felt natural, that felt like seeing, that didn't feel like taking something in the world and making a piece of art out of it." Stephen Shore.
After an exhibition focused on Leica-photography and the Anton Corbijn Retrospective, c/o – that is objectively my favourite museum in Berlin – is now presenting a new retrospective on Stephen Shore, New Yorker photographer of the 60s, who was once a regular at Andy Warhol's Factory. "Due to the diversity of his different series and projects during his career, at first glance Stephen Shore's oeuvre seems to fit easily into established documentary and narrative photographic traditions. Yet for Shore, the "decisive moment" is irrelevant, and chance plays only a minor role. He uses these categories and visual languages instead as stylistic devices to give visual expression to his conceptual ideas about reality. Bound only by his own constantly evolving rules, he frees himself from widely accepted conventions of photographic medium and continually explores and redefines its limitations and possibilities. For this reason, Stephen Shore is an important and ever-present point of reference for artists working today, and one of only a very few bridging figures who defy easy categorization solely on the basis of either visual results or working methods. His system of references reveals the strength of his body of work as a mixture of documentary and artistic reflection."
INFO:
WHERE: c/o Amerika Haus, Hardenbergstraße 22–24 . 10623 Berlin
WHEN: 10am – 8pm
PRICE: 4€ for students
HOW TO GET THERE FROM CAMPUS: Take the M1 to S+U Pankow and the U2 to S+U Zoologischer Garten
MORE INFOS
► Monday February 15th: CTM 2016 — SEISMOGRAPHIC SOUNDS. VISIONS OF A NEW WORLD @ Kunstraum Kreuzberg/Bethanien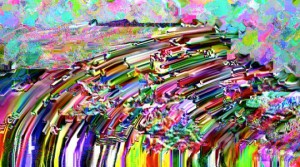 "While a seismograph measures and records force and duration of earthquakes, with "Seismographic Sounds", Norient aims to measure visions of a new world. In keeping with this mandate, all exhibition content comes from multiple perspectives of musicians, authors, journalists and photographers from all over the world. By diving into six topics — Money, Loneliness, War, Belonging, Exotica and Desire — visitors explore the exhibition as an audio-visual composition filled with music videos with subversive sounds and messages; experimental podcasts from local artists and journalists; a three-channel round table installation hosting controversial discussions between journalists, bloggers, artists and academics; and numerous other sound and video installations, experimental audio mixtapes and remixes."
INFO:
WHERE: Kunstraum Kreuzberg/Bethanien, Mariannenplatz 2, 10997 Berlin
WHEN: 11am – 8pm
PRICE: FREE
HOW TO GET THERE FROM CAMPUS: Take the M1 to U Rosenthaler Platz, and then the U8 to U Kottbusser Tor
MORE INFOS
[hupso_hide]