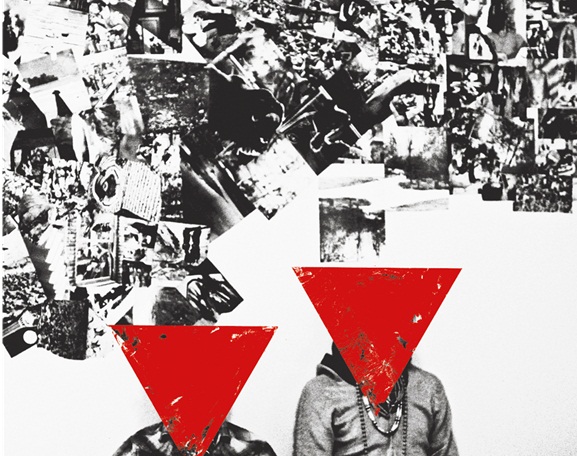 The new and quite short sophomore album by Foxygen, 'We Are the 21st Century Ambassadors of Peace & Magic', caught me totally unprepared. The hour was 01:30. I just tucked myself into bed, prepared to let the warm jets sweep me away. Expecting to be transported into a low-fi slumber, due to their stellar 2012 debut album, I hastily attached my headphones to my phone and pressed play. I realized, quite happily, that my original plan of a blissful, music coma was not to be.
Foxygen, a California based duo (comprised of Jonathan Rado and Sam France), emerged in early 2011 when it was discovered by Richard Swift, a well-established music producer. Swift, who previously worked with numerous Artist such as Mynabids and Damien Jurado, hastily released Foxygen's debut album, 'Take the Kids off Broadway'. Though their first endeavor, which was actually recorded independently prior to their agreement with Swift, suffers from an ultra low-fi sound, it contains a rich and unmistakably creative style. Under the direction of Jonathan Rado's versatile and almost chameleon-like voice, the album draws influence from Brit-pop and the Stones to the trippy Doors.
Following almost immediately, '21st Century' was released in January of 2013 delivering upon the aesthetic promises of the first. Supervised by Swift's trusted hand, Foxygen's sound became crisper without losing its vintage appeal. Even Rado's vocals became more focused, leaving behind the numerous characters he introduced previously. Although the album keeps the band's retro-pop appeal (and for a moment or two even managing to sound like a lost Rolling Stones bootleg), it also introduces a fresh and provocative twist to that dusty sound. The song 'San Francisco' articulates this aesthetic maturity. The track infuses 1960's surfer rock into Rado's vocals, which reveal some rather pleasant and soft tones that were latently masked in the first album. There is also a more cohesive narrative throughout the album, which allows the duo to showcase their true talent as song writers and composers. Yet, though this album is more effectively executed, it still lacks in depth; as evidenced by the brevity of the tracks. This terseness leaves me with a yearning to hear more from this young band. And I definitely cannot wait for more. Howl!