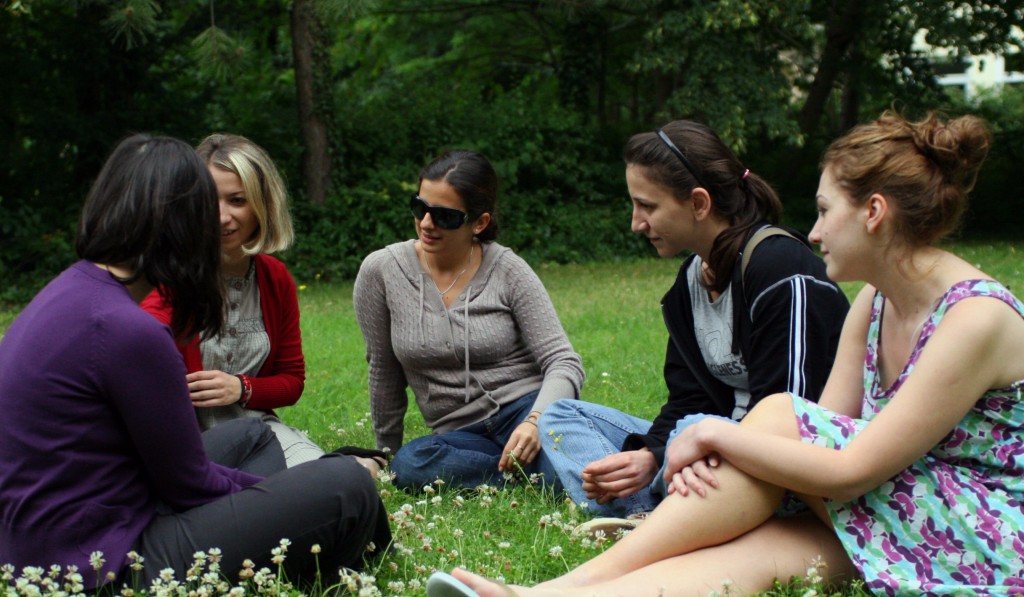 ECLA's International Summer University has welcomed its 5th class of students from across the world. This year's ISU opened its doors in Berlin for 37 students from 18 countries. For six weeks, students and professors will work together in a core course "The Mantle of the Prophet: Demons, Saints, and Terrorists." Also for the first time, the ISU will offer a drama elective for its students.
Terrorism, and its implications for individuals and society – this is the main topic of the ISU courses. By raising the questions of ideology, morality and politics connected with the phenomenon of terrorism, the course prepares for a broad investigation of the topic. Students are encouraged to relate theories with real life problems and to find historical connections between the past and modern world.
"I came here to find different perspectives and angles, to go beyond conventional thinking," shares one of the participants, Anna Michalkova (Slovakia). "I came to get more profound knowledge in the field, and that is what I am getting." Among students, she is one of the few, who have previously conducted research work on issues of terrorism. Nevertheless, she studies together with students from completely different backgrounds and interests. ISU students represent the diversity of academic and professional experiences: in the same classroom there are recent high school graduates, university students, together with university graduates.
Turgenev, Nietzsche, Camus, Schmitt – these are only few authors, whose works are studied by the class. The open discussions between students from different academic backgrounds take place in lectures, during seminars and after special film screenings that complement the course. To name a few films, ISU program includes Burnt by the Sun, La Chinoise, The Battle of Algiers, The Wind that Shakes the Barley, as well as other masterpieces. Also, the ISU helps students advance in critical reading and writing skills. Each week there is a writing workshop that each student can attend.
In accordance with the key theme of terrorism, ISU for the first time offered an optional elective in drama. This course is dedicated to exploring a link between terrorists and society. Based on Simone Weil's play Venice Saved, the play focuses on the psychological motifs of individuals and their acts. With the emphasis on creative approach, the students in the class can not only act, but also write scenes and contribute to the depiction of the plot. The final goal of the students' efforts will be presented at a public performance at the end of the ISU in August.
By Cholpon Degenbaeva (ISU '08, Kyrgyzstan)