Even if you are a newcomer in Berlin, I guess you have already tried at least one kind of Wurst: Currywurst, Bratwurst, Bockwurst…you can find them at any street corner. But have you ever tasted the Kulturwurst ?
This new weekly newsletter aims to give you a bite into the exquisite cultural and artistic life of Berlin, suggesting events for each day of the week – for free (when possible) or for a small budget.
Of course, it does not pretend to be exhaustive, and your suggestions and feedbacks are warmly welcome !
Starting this newsletter during the Berlinale, I decided to focus on alternative ways to enjoy Berlin's most popular festival (you can also check the programme and try to get tickets at the Abendkasse of each cinema – I would recommend less crowded sections, such as "Perspektive Deutsches Kino" or "Forum"). For example, try one of the Berlinale partys to perhaps get the chance to dance with some of the film crews (on Monday at Südblock, on Tuesday at Ritter Butzke, or on Wednesday at Gretchen Club). You can even get tickets for only 2,50€ if you register with four friends (choose one film in "Generation" section and call 0800 724 03 22, more infos here. If you prefer to go alone, films in this section are for 4€). It's the cheapest option of going to the cinema in Berlin! Don't forget to also look at my suggestion for Tuesday, and discover the Boddinale, a free parallel festival !
This week ends with a day that most people hate or just do not care about – Valentine's day, or yet another opportunity to find some alternative ways to put yourself in the romantic mood. Just have a look at my suggestions for Thursday or Saturday !
► Sunday : Slow Food made in Berlin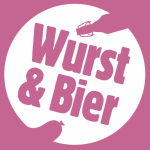 If you belong to this people who elevate gastronomy to the status of art, you should definitely try the Wurst & Bier Festival held in the Markthalle 9 in Neuköln. As you may know, these two products are the basis of German gastronomy. Here you will find the best handmade sausages and beers of the country, together with workshops on traditional brewery and all kinds of tastings.  Come and join the Slow Food movement !
Time : 11:00  -> 19:00

Place : Markthalle 9, Eisenbahnstrasse 42/43

How to get there from campus : Take the M1 to Rosenthaler Platz and then the U8 to Kottbusser Tor. You will then have to walk for 15 min. (It may seem far away from campus, but it's an occasion to stay around the whole day and discover Neuköln).

Price : 2€

 More info : https://www.facebook.com/events/555501044552487/
► Monday : A quick trip to India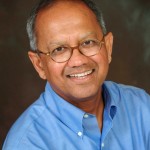 "India as a Global Player: Chances and Constraints" is the topic of the free lecture that Professor Ganguly, an impressive specialist on the contemporary politics of South Asia, will hold in English at the Heinrich-Böll Foundation. A unique chance to learn more about today's political issues in India. (Look at their calendar, they regularly have good free lectures in English)
Time : 18:00 – 19:30

Place : HEINRICH-BÖLL-STIFTUNG, Schumannstr. 8

How to get there from campus : Take the M1 to Oranienburger Tor

Price : 0€

 More info : http://calendar.boell.de/en/event/india-global-player-chances-and-constraints
► Tuesday : The 'underground' parallel version of the Berlinale 

The Boddinale Community Festival is a film festival organized since 2013 in Neukölln, as an alternative to the Berlinale for young broke Berlin-based film directors. The program is presented on 3 screens simultaneously, and the entrance is free for all. It ends on Sunday (February 15th) with an Awards Ceremony at 7 p.m. and a new screening of all the winning entries.
Time : 18:00 – 23:00

Place : Loophole Art Space, Boddinstrasse 60 

How to get there from campus : Take the M1 to Rosenthaler Platz and then the U8 to Boddinstrasse

Price : 0€

 More info : http://2015.boddinale.com/ 
►  Wednesday : Flea Market at night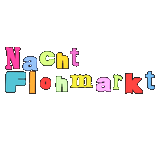 Wandering around a flea market is the usual Sunday occupation in Berlin, along with having a huge Frühstück in a café. This famous bar/club in Kreuzberg offers an original flea market – at night, with DJs, and a free entry !
Time : Doors open at 20:00 

Place : SO36, Oranienstr. 190


How to get there from campus : Take the M1 to Rosenthaler Platz and then the U8 to Kottbusser Tor

Price : 0€

 More info : http://so36.de/events/nachtflohmarkt-40/#
► Thursday : Let's Swing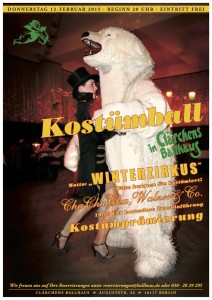 There's only two days left before Valentine's Day, and you still need to find someone (sure you do). Just go to Berlin's most famous ballroom, which has been attracting hundreds of people of all ages each night for more than a century. Thursday is costume ball – you will learn how to dance waltz and cha-cha-cha, plus it's for free. (Watching people dancing is also great fun).
Time : 19:15 for a free dance initiation, then from 20:00

Place : Clärchens Ballhaus, Auguststrasse 42

How to get there from campus : Take the M1 to Oranienburger Str.

Price : 0€

 More info : http://www.ballhaus.de/de/startseite.html
► Friday : Don't be scared by scars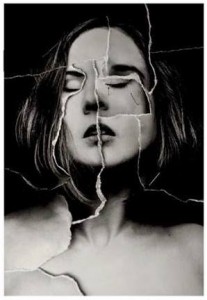 After having visited Israel and Paris, Assaf Matarasso is now presenting his photographs in Berlin. The Vernissage of "Scars" takes place on Friday, and two Berlin-based artists will be playing experimental electronic music for the occasion. You will find vernissages happening almost every day in Berlin. It's not only an opportunity to meet the artist in person – and to see some pedantic 'experts' – but also very often a chance to get free drinks.
Time : 18:00

Place : Berlin Moscow", Unter den Linden 52

How to get there from campus : Take the M1 to S+U Friedrichstr. Bhf

Price : 0€ (and you will maybe get free wine/beer)

 More info : https://www.facebook.com/events/524378647703785/?fref=ts
► Saturday : Stattbad, Day and Night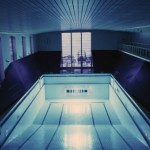 Stattbad Wedding is a former swimming pool which now hosts a gallery (Open Walls Gallery) and one of Berlin's best techno clubs. The empty pool, as well as the showers and changing rooms, give a very specific atmosphere to the place. From 19:00 onwards you will find the vernissage of the exhibition of a French Urban Artist there, with music and drinks (of course). Then, if you come back early on Sunday night, you will find the perfect alternative to a romantic Valentine's day, with good DJs and people dancing under the motto "I love you but I've chosen techno."
Time : from 19:00 onwards for the Vernissage / 24:00 for the club

Place : Stattbad, Gerichtstraße 65 

How to get there from campus : Take the M1 to Pankow and then the M27 to Nettelbeckplatz/S Wedding

Price : 0€ for the Vernissage – Maybe 10-15€ for the club 

 More info : Vernissage : https://www.facebook.com/events/1556171837955281/

Club : https://www.facebook.com/events/1534181136853487/?ref=44&unit_ref=related_events&source=1
► Looking for more suggestions ? 
Each week I will give you one of my favorite websites so you can find out more about different events happening in Berlin. Let's start with a classic, Berlin's most famous English-speaking magazine: 
ExBerliner
, of course.