This week I really recommend you to have a look at my Tuesday's suggestion, a place that I recently discovered and is really worth experiencing once.
My suggestions for Sunday, Monday and Thursday won't cost you a single €, and on Wednesday, Friday and Saturday you will get a chance to support Berlin's independent art scene…  Viel Spaß !
► Sunday 1st : On the rooftop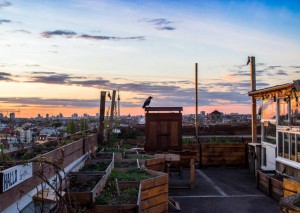 The Kranich is a place where you might want to come back on each sunny day. Located on the rooftop of a big shopping mall in Neukölln, it offers a magic view on Berlin and benefits from maximum sunlight. On saturdays and sundays, you will find there a flea + art + food market, and on Friday evenings live sessions and DJs to start the week-end with good vibes.
This sunday, after a two-months winter break, they have a special party for their reopening, with live shows and some DJs. Don't worry if 10°C are still not enough for you, in addition to the terrasse they also have a nice and warm hut !
Time : Market starts at 12:00

Place : Klunkerkranich, Karl-Marx-Straße 66 (on the rooftop of the Neukölln Arcaden)

How to get there from campus : Take the M1 to Rosenthaler Platz and then the U8 to Hermannplatz

Price : 0€ (until 16:00)
► Monday 2nd : Your weekly dose of Jazz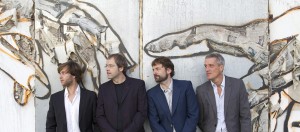 Each Monday Schlot Jazz Bar welcomes a young Jazz band for a free concert. Styles and levels vary each week. This Monday Berlin-based Supersalad will introduce you to 'Urban Jazz' ("Jazz tradition with modern sounds and songwriting").
Time : 21:30

Place : Kunstfabrik Schlot, Invalidenstrasse 117


How to get there from campus : Take the Bus 150 to Osloer Str., then the U9 to Leopoldplatz and finally the U6 to Naturkundemuseum

Price : 0€ (donations welcome). 
► Tuesday 3rd : A cosy garage, Pianos everywhere, and Chopin…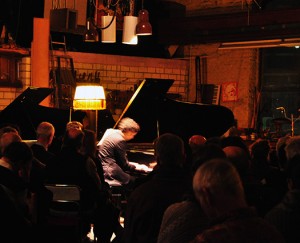 You would not expect that in Wedding, but this old industrial district offers plenty of surprises. Christophori Schreiber started inviting his friends to play on the historical fortepianos he was restoring in his workshop. They invited friends to come listen, who in turn invited more people to come play, and nowadays some of the best musicians come to perform in his unique workshop-turned-venue, the Piano Salon Christophori. Walls are decorated with old piano parts, the atmosphere is warm and intimate, and it's all on a donation basis, so wether you are a classical aficionado or a young enthusiast, you should try it.
On Tuesday, Michael Abramovich will play Chopin op.25-27, but you should also check their program for other concerts.
!!! You have to register online before the concert (it's all explained in English) !!!
Time : 20:30

Place : Piano Salon Christophori, Uferhallen, Uferstr.8

How to get there from campus : Take the Bus 150 to Drontheimer Str.

Price : Donations (they usually expect around 10€, but you can give less…).
►  Wednesday 4th : Short attacks !
We don't get to see short films so often, but Interfilm screens a monthly selection of very good ones at Acud Kino. On Wednesday for the 157. edition of "Short attacks!", the topic is "Sex und Wahnsinn", with ten films from all over the world.
Acud is a very nice independent art-house which just reopened some months ago in Prenzlauer Berg. In addition to the two cinemas they have a theater, a gallery, a bar, a club and concert space, and numerous studios. "Open for unusual and experimental formats beyond traditional categories and genres, it offers rooms for music, film and performance, exhibitions, readings, workshops and their connection with each other."
(If you can't make it for Wednesday, there is another screening on Thursday, 22:00 at Eiszeit Kino !)
Time : 21:00

Place : ACUD Kino im ACUDkunsthaus – Veteranenstraße 21


How to get there from campus : Take the M1 to Zionskirchplatz 

Price : 5,50€
► Thursday 5th : Future, Now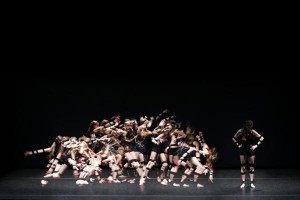 Formerly a 1920s Kaffeehaus, an erotic cinema complex, and a smoky pool hall—today an open and creative platform for innovative arts, exhibitions, education, music and creative cooperation. As its name implies, SomoS Art House (= "we are" in Spanish) focuses on the work of young, international artists, in a collaborative atmosphere.
Their new exhibition, Future Now, opens on Thursday with a performance by Craig Schüftan and
video works by Ray Man. The exhibition, presenting the works of seven artists, "inhabits the liminal space where science fiction and contemporary art meet, giving us the possibility to think about the legacy of science fiction in contemporary Western culture."
Time : Opening : 19:00, Performance : 20:00

Place : SomoS, Kottbusser Damm 95

How to get there from campus : Take the M1 to Rosenthaler Platz and then the U8 to Schöleinstr.

Price : 0€
► Friday 6th : MPA-Bash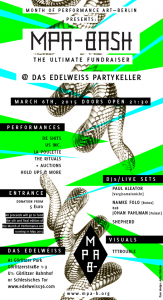 Instead of waiting until May for a new Month of Performance Art,  get a taste on Friday night with their final fundraising party. In a few weeks time, the festival will present some 200 international curators, artists and activists working in performance art, that you can support by coming on Friday and making a donation. Plus you will get performances, games, auctions, confessions, hold ups, and DJ sets. "Because partying with a purpose has never been this noble".
Time : 21:30

Place : Das Edelweiss, Görlitzerstraße 1-3

How to get there from campus : Take theM1 to Rosenthaler Platz and then the U8 to Görlitzer Bahnhof.

Price : Donations from 5€ 
► Saturday 7th : FESTUNG/EUROPA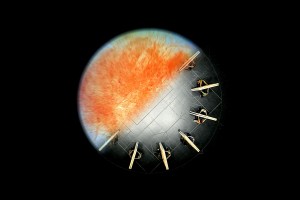 The Sophiensæle is one of the main independant theatre in Berlin. Home to cultural discourse and a vast mix of artistic genres – from theatre, dance and music, to performance and visual art.  It mostly hosts performances in German…but this one is suitable for non-German speakers, a good occasion to go there !
"Die Festung – (the fortress) – a symbol of protection and strength, public exhibition and self-perception of a Europe made up of borders. At the intersection of visual arts and performance arts, Moritz Majce and Sandra Man make a fortress emerge. A 28-person choir becomes a mobile stage, which surrounds the audience completely.  What does it mean to become a fort within a fortress? What is hidden from view and what determines our image – of theater, of Europe?"
Time : 20:00

Place : SOPHIENSÆLE, Sophienstraße 18

How to get there from campus : Take the M1 to Hackescher Markt

Price : 9€ 
► Looking for more suggestions ? 
Each week I will give you one of my favorite websites so you can find out more about different events happening in Berlin. This week, have a look at
Jazz Guide Berlin
 for more concerts and crazy jam sessions. They have a map with every jazz bars and concert venues, and provide a very exhaustive calendar of all jazz-related events in Berlin.
Suggestions and feedbacks about this newsletter are still
welcome
!
Viel Spaß !
Thibault