Another way of taking advantage of spring break, other than to travel and discover our world, is simply to stay in Berlin. Come on! How can you leave this city for an entire week without taking the risk to miss some wonderful events ???
This 6th edition of the Kulturwurst covers the first week of class after the holidays, in order to make you enjoy being back, in case you left during the break. But if you've had the good idea to stay, you will also find here some interesting things happening this week…
One Kulturwurst, three festivals :
Berlin Bicycle Week, the Impro Festival and MärzMusik.
We just broke a record.
► Friday 20th -> Sunday 22nd : 
1) Berlin Bicycle Week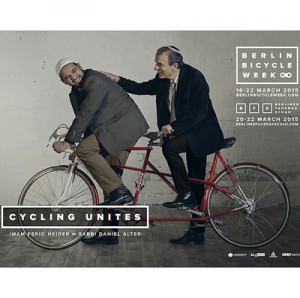 "When the spirits are low, when the day appears dark, when work becomes monotonous, when hope hardly seems worth having, just mount a bicycle and go out for a spin down the road, without thought on anything but the ride you are taking." ― Arthur Conan Doyle
For all bike lovers, Berlin had the lovely idea to host a Bicycle Festival. From Friday to Sunday a huge exhibition is organized at Station Berlin. The Berliner Fahrradschau aims to be "the independent and authentic hotspot of modern bicycle culture". You will need to spend the entire day there because other than several exhibitions, they also have a bicycle market (including old vintage as well as ultramodern ones), bicycle races , a BikePolo competition, etc. Tickets for students cost 9€, but there are also a few free events, such as the Unity Ride happening on Sunday 22nd, 5pm at Brandenburger Tor, featuring imams and a rabbis riding tandems as a symbolic gesture of respect and tolerance. You can also join a full day of bicycle races at Tempelhofer Feld on Saturday 21st. Finally, as it happens every week in Berlin, another film festival…Bicycle Cinema will show films and documentaries on cycling each night of the week.
Time : Berliner Fahrradschau from Friday to Sunday. Unity Ride on Sunday at 17:00. 

Place : Fahrradschau at Station, Luckenwalder Straße 4-6

How to get there from campus : Take the M1 to Pankow and the U2 toGleisdreieck (travel time : 45min)

Price : 9€ for Fahrradschau / 0€ for some events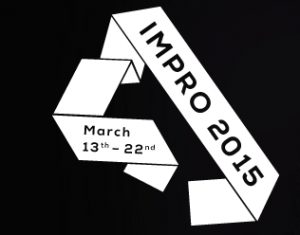 "Improvised theatre is a theatre genre that is characterized by its spontaneity and the process of collective storytelling". This very singular and impressive form of theatre is not so easy to find on Berlin's numerous stages, and in English that is. But from March 13th to 22nd 27 improv players from 13 countries are organizing their own Improv Theater Festival. You will find here the program of the nightly shows (student tickets cost around 13-15€). A multilingual open stage will close the festival on Sunday 22nd, and tickets for this final show cost only 5€, so you should take this unique opportunity to try improvisation yourself !
Time : For the open stage show, Sunday 22nd at 19:00

Place : Ratibor-Theater, Cuvrystraße 20

How to get there from campus : Take the M1 to Hackescher Markt and the S5to Warschauer Strasse, and walk from there (55 min)

Price : 5€. 
3) MärzMusik, a solar eclipse and a living library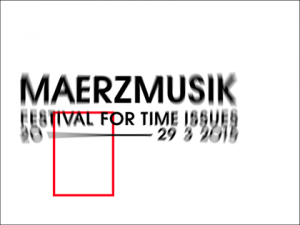 The new MärzMusik – Festival for Time Issues is held from March 20th to 29th. Along the many concerts and performances (prices start from 15€, you will find the whole program here), apublic forum will offer the visitors "various ways of accessing the phenomenon of time". Starting on Friday 20th, precisely at 09:38:42 (in order to match the beginning of the partial solar eclipse, and being able to share this extraordinary moment), this transdisciplinary investigatory platform will consist of three days of conferences followed by six days of work groups & projects (for which you will need to register), the whole format aiming at "setting up the necessary conditions for exchanging thoughts and experiences". Admission is free and the very interesting program is to be found here.
Then, on Saturday and Sunday 21st-22nd, you will get the chance to have parts of Goethe's Faust or Melville's Bartleby, the Scrivener being personally recited to you. This performance, entitled "Time has fallen asleep in the afternoon sunshine", tries to give life to those books, before they run the risk to be burnt, like in Ray Bradbury's Fahrenheit 451. More info and the full list of available books here. And because this festival has many surprises, have a look at my suggestions for Wednesday as well as for next week-end !
Time : 20th->29th for the whole festival, only 21st-22nd for the performance

Place :Haus der Berliner Festspiele,  Schaperstraße 24

How to get there from campus : Take the 150 to Osloer Strasseand the U9 to Spichernstr. (45 min)

Price : 0€. 
► Monday 23rd : Labour in a Single Shot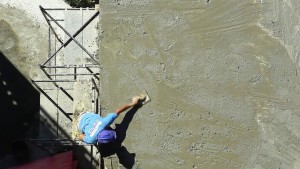 This exhibition, on display at HKW until April 6th, presents the result of Farocki and Ehmann's three-year exploration of the notion of work in today's world. Together with filmmakers from fifteen different cities over the world, they react to the very first film of cinema's history, in which the Lumière brothers shot men and women leaving their factory in Lyon. Admission is free on Mondays ! But if you prefer to go another day, it's 4€. Once there, you should also have a look at the other exhibition currently on display, "Time & Motion: Redefining Working LifeTime", and of course, at the architecture of the place, which was opened in 1989 and has a fascinating history.
Time : 11:00 -> 19:00 

Place : Haus der Kulturen der Welt, John-Foster-Dulles-Allee 10

How to get there from campus : Take the M1 to Hackescher Markt, walk to the Bus Stop Spandauer Str./Marienkirche and take the Bus 100 from there to Haus der Kulturen der Welt (50 min)

Price : 0€. 
► Tuesday 24th : Cheese, movement and identity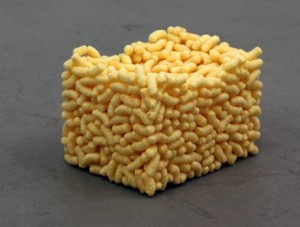 Arthouse Bethanien is a former hospital, which was scheduled for demolition but saved by citizens in the 1970s. After having been squatted for some years, it has now become an institution of the Berlin art scene. You will find there a new exhibition nearly each month, and for now, until March 29th, the works of four international artists who did a residency at Bethanien. Elizabeth Willing is showing some of her creations combining materials such as milk chocolate powder, liqueurs and cheese. Choy Ka Fai's Choreography of Things is questioning the choreography and movement. Olaf Kühnemann is presenting some large-format paintings on wood dealing with" the painterly transformation of identity". And last but not least, Lea Porsager' s Cut-splice Supercluster shall elucidate the relations between ideas and formations, between content and form.
Time : 14:00 – 19:00

Place : Künstlerhaus Bethanien, Kottbusser Straße 10

How to get there from campus : Take the M1 to Rosenthaler Platz and the U8 to Kottbusser Tor (45min)

Price : 0€
►  Wednesday 25th : Aperghis's Machinations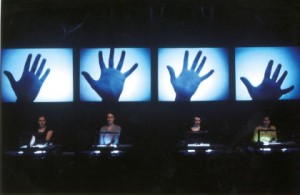 Another intriguing and free event from the MärzMusik festival. The filmed version of Aperghi's performance will be screened at the Philharmonie on Wednesday evening, followed by a talk. This musical conversation is confronting the archaic with the modern, the human with the mechanical.
Time : 21:00

Place : Philharmonie, Hermann-Wolff-Saal, Herbert-von-Karajan-Straße 1

How to get there from campus : Take the M1 to Pankow and the U2 to Potsdamer Platz (50min)

Price : 0€
► Thursday 26th : J. S. Bach from Iceland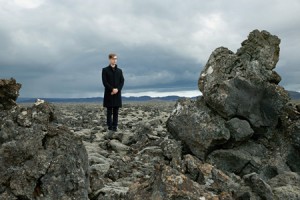 The Nordic embassies offer a very nice regular cultural program, with some exhibitions, film screenings, concerts and lectures, often for free. On Thursday, Víkingur Ólafsson, Iceland's "Starpianist" (according to the Sunday Times), will play Bach's Goldberg Variationen. Register here if you want to be sure to get a seat !
Time: 20:00

Place : Nordische Botschaften Felleshus, Rauchstraße 1
How to get there from campus : Take the 150 to Osloer Str. and the U9 to Hansaplatz (45min)
Price : 0€
► Friday 27th : Tanzen !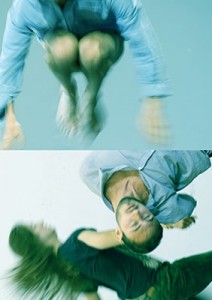 Dock 11's goal is to unite dance production, pedagogy and performance under the same roof. It's a place where you can get dance lessons as well as see very good dance performances. This will certainly be the case on Friday 27th for Joshua Monten's Doggy Style, a poetic creation at the boarder between dance and sign language, inspired by a deep analysis of dog's movements.
Time : 13.00 & 20.30 Uhr
 Place : Dock 11, Kastanienallee 79
How to get there from campus : Take theM1 to Schwedter Str.  (30min) 
Price : 9€
► Saturday 28th : Enduring Present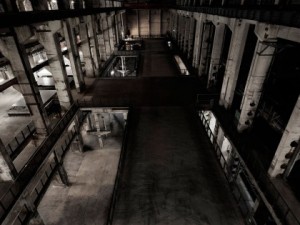 It all started with a solar eclipse, it shall end with a monumental 30 hours closing project. MärzMusik invites visitors to join "The Long Now" for some concerts, performances, sounds installations, film and electronic live-acts. They should feel welcome to stay overnight, sleeping or otherwise, in this time bubble, this artistic borderline experience, happening in a former thermal power station.
Time : From Saturday 28th at 18:00 to Sunday 29th at 24:00
 Place : Kraftwerk Berlin, Köpenicker Straße 70
How to get there from campus : Take the 150 to Osloer Str. and the U8 to Heinrich-Heine-Str. (40min) 
Price : 20€ (but you can stay there for more than 24 hours ;) )
► Looking for more suggestions ? 
Each week I will give you one of my favorite websites so you can find out more about different events happening in Berlin. This week, practice your German with 
Mit Vergnügen
 ("
with pleasure
"), a platform and
FB page
that each day offers at least one way to have fun in Berlin.
Suggestions and feedback about this newsletter are still
welcome
!
Viel Spaß!
Thibault