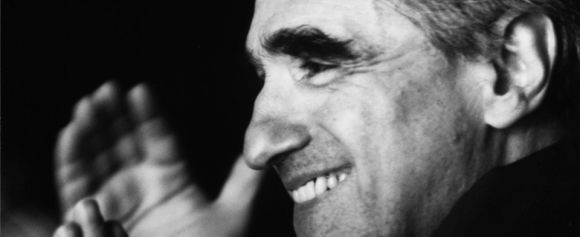 Every year Professor Matthias Hurst takes the students of ECLA of Bard for a walk around Marlene Dietrich Platz (where Berlin's international annual film festival takes place), stopping at the Museum of Film and Television, located in the Sony Centre at Potsdamer Platz. Beyond being of particular interest for students – like myself – taking film classes, the museum is a great place for anyone interested in cinema. One can find here various exhibits ranging from film scripts, props, and costumes, to personal letters of famous actors and writers, like Marlene Dietrich or Ernest Hemingway.
Besides the permanent exhibition which provides an overview of German Cinema, from German Expressionist films to contemporary films, the museum hosts various temporary exhibitions. This spring The Museum of Film and Television in Berlin hosts the first international exhibition on Martin Scorsese, between the 10th of January and the 12th of May. The exhibition focuses on Scorsese's sources of inspiration, and specific methods and themes that reveal his unique style and the great impact of his work. Even if I have been a fan of Scorsese for quite some time, it was only through this exhibition that I gained a comprehensive view of Scorsese's work as the work of an auteur. The widely contested term "auteur" refers to a filmmaker whose works are characterized by recurring themes and styles that reflect an original creative vision.
Scorsese's sources of inspiration are presented through his biography: an Italian-American who grew up in New York and received a Catholic education. Scorsese's films address themes like Italian-American identity, crime and violence, religious guilt, and redemption. As a child, he couldn't play sports like most kids his age because he had health problems. The exhibition includes a quote from his older brother Frank: "Marty had a tough childhood. But I used to keep him close. Take him to movies. He was six years younger, so I'd look out for him." This was the beginning of Scorsese's passion for cinema.
Scorsese seriously considered following a religious education and becoming a priest while studying at Cardinal Hayes High School, but ultimately decided to pursue the study of cinema. Religious themes infuse most of his movies and their juxtaposition with themes like crime, violence, and the rough life of people living in dangerous neighborhoods creates a complex image of American life. As said in the beginning of Mean Streets (1973), "You don't make up for your sins in church. You do it in the streets…"
The exhibition includes excerpts from scripts, storyboards – drawn by Scorsese himself – letters, and many photographs. Original costumes and iconic props from movies like Raging Bull (1980), Gangs of New York (2002), and Hugo (2011) complete the exhibition. These objects bear an aura which fascinates the viewer: it is very rare that one gets to see right in front of his/her eyes the items an actor used in a movie, and this can give him/her the feeling of being on set. Items from the personal collections of Robert De Niro (the star of many of Scorsese's movies), Paul Schrader (director and film critic), and Dante Ferretti (production designer) were also included.
Beyond giving an insight into Scorsese's creation, the exhibition "recognizes his commitment to the preservation of international film heritage." Scorsese founded The Film Foundation in 1990 and The World Cinema Foundation in 2007, both dedicated to film preservation and restoration. He is a collector of filmic artifacts and one amazing piece presented in this exhibition is the pair of ballet shoes worn by Moira Shearer in The Red Shoes (1948) directed by Michael Powell and Emeric Pressburger. Many letters from his friends and collaborators stand as a proof of Scorsese's outstanding contribution to cinema, which is ingeniously presented in the exhibition.
One of the most impressive elements of the exhibition is a video installation made of four large screens on which we can see scenes from different movies that resemble on a structural level: similar mise-en-scène, similar movement and gestures of characters. Sitting in the dark room and watching these scenes on the huge screens can make you see things you never noticed before in these movies. Besides gaining more information about one of my favorite directors, the exhibition made me reflect on the themes of Scorsese's films and gave me an insight about their emergence from his very interesting biography.
More details about the exhibition: