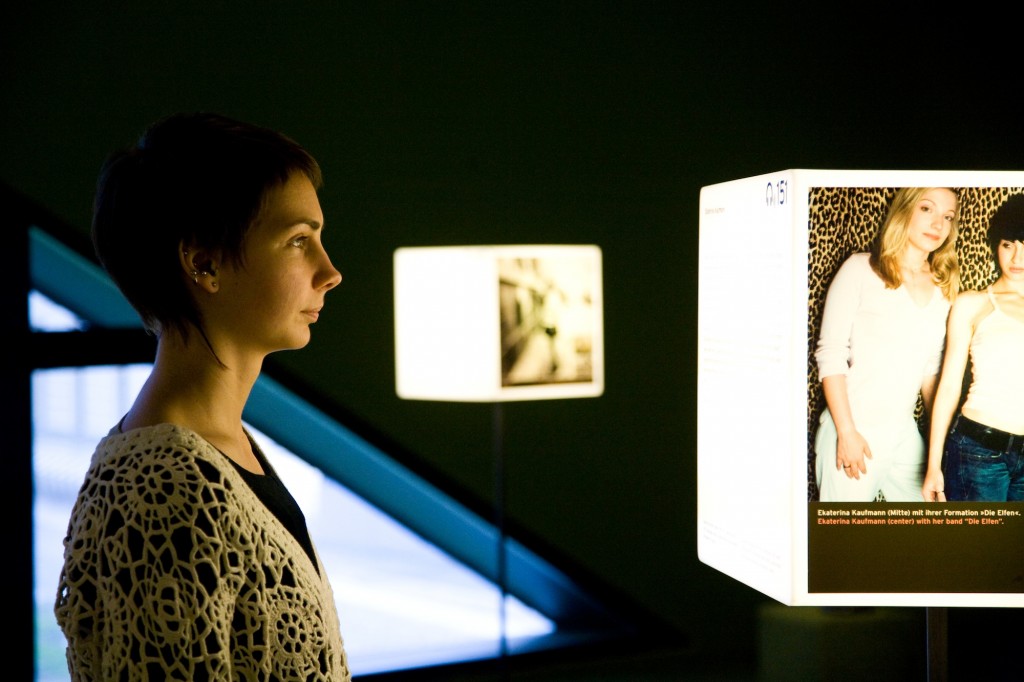 Ira Melkonyan (b. 1988 in Ukraine) is an alumna of ECLA of Bard who took classes mainly in philosophy, art history, and aesthetics during her 2011/2012 Academy Year. She is a theater performer and a scientist who derives inspiration from the "contradictions and paradoxes found in the symbiotic and parasitic existence of all things." Melkonyan was awarded a Master's degree in Microbiology and Virology from the Odessa National University in 2010. It is in the Mediterranean region, on the island of Malta, that she found a breathing ground to merge her two great passions – art and science. In May 2009 she became a member of Malta's national multi-disciplinary artist collective rubberbodies. Melkonyan is currently a member of staff at the Pharmacy Department of the University of Malta. Today we talked about her overall experience at ECLA of Bard, her life afterwards, as well as her views on art, science, and the concept of BioArt (an art practice that manipulates live tissues, bacteria and living organisms into artworks, using scientific processes such as biotechnology).
1.     In 2010, you were awarded a Master's degree in Microbiology and Virology from the Odessa National University. What inclined you to come to ECLA after receiving you degree?  
Throughout my education in Biology I could feel that, despite its being interesting to me, there was some layer missing to fully satisfy the vision of who I am and what I do. At some point in my adolescence I developed an interest in theatre which only got stronger with the years. ECLA was an attempt to reconcile these two disciplines in my life, one of them marked by an academic degree and another by years of interest and practice.
2.     Did you ultimately find what you were looking for at ECLA? 
Yes, the ECLA environment was very inspiring. At the time when I was there, I still tried to understand how this study of the humanities could relate to my areas of interest, as neither medicine, nor theatre was my main focus at the college. But later on it became clear to me that studying philosophy and art history at ECLA laid the grounds for a combination of science and performance.
But now I am starting my research towards a post-graduate program in Medical Humanities, attempting to possibly merge the concepts of science and performance art based on the notion of plasticity by Catherine Malabou and other philosophers. Therefore, a year and a half after I left Berlin, the time that I actually spent there is starting to make perfect sense in my life journey.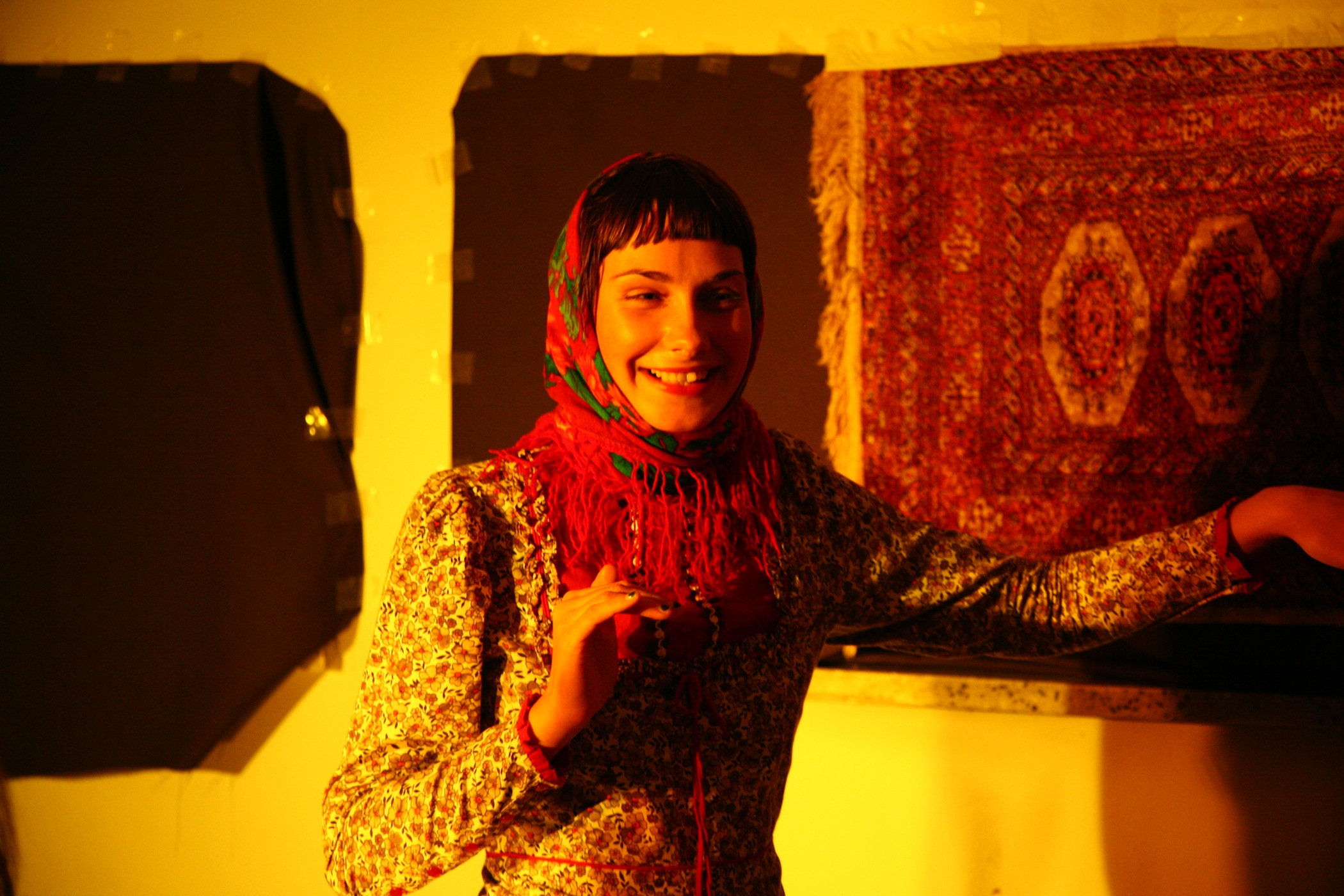 3.     How would you describe your overall experience at ECLA of Bard in one sentence?
Encapsulation in one's dream academic routine.
4.     What is the most memorable moment from your performances with the multi-disciplinary artist collective rubberbodies from Malta that you can recall? How defining or affirming are such moments for you as an artist?
There are many moments in reality. The devising phase of a performance and the weeks of running it for the public have a special place in my memories. I could even say that the past three years of my life are broken into phases, each marked with a particular performance title – with the exception of six months between 2011 and 2012 which are marked with the name of a college.
I remember very well my first production with the rubberbodies, "100". It was a piece that drew both on visual theatre and installation genres. This format was new to me at that point, plus it was the first time I performed in Malta and the first time I worked with a devised technique of producing a piece. Moreover, it's only now after questioning what I do and reading many books on the theory of contemporary theatre that I've learnt and can operate with these terms. At that stage I was just blindly following and absorbing, not always being able to name processes academically. My theoretical background was in biology and medicine, and all the acting classes I took in Odessa mainly gave me an understanding of the classic Stanislavsky technique without going any further into contemporary.
Our venue for "100" was a massive former dry dock space with metal beams in the middle and oil stains on the floor. The venue has a very important historical value for the country, as that shipyard provided jobs for thousands of people in the 1960s who became unemployed in the early millennium with the privatization of the dry docks. This was a very touching moment politically and humanly, and the space still bears the memory of it. When I entered the dock for the first time I could feel that the energy in the space is very strong.
All these factors made that work very memorable and exciting. It also led to many personal discoveries and to the destruction of internal blockages. For example, at the beginning I was being very difficult with the director––refusing to work barefoot as the floor of the dock was obviously just disgusting. Plus it was November and although many people think that Malta is an eternally warm paradise, it was actually very cold and humid, and my costume was a small bodysuit. Halfway into the process, I realized that there is no use to complain––if everything is just too easy and comfortable for a performer, then there is no interest for the audience to watch it. It's once you manage to approach the challenges and show your public that you can easily deal and even enjoy something that is obviously challenging that the interest to watch arises.
There was a lesson and a step forward in each production. Looking back it becomes clear that the past three years were a steady growth, and clearly it doesn't end here, there is still a long way to go. For the past three weeks we were running my first solo performance, which was also produced by the rubberbodies collective. This was the first phase of a solo project that draws on my attempt to address science subjects in performance. The first phase took the form of a semi-fictional guided tour around the Ministry of Health. Currently I am working on a full-length performance for this project which will take place in February next year and will address the theme of pharmaceutical companies and medicalization[1] in contemporary society. 
5.     Is there a particular reason as to why you find yourself drawn to BioArt?
My relationships with BioArt are not that simple. BioArt is an art form that mainly manifests itself in the visual art medium. Up until now I've never thought of myself as a visual artist, nor had the ambition to be one. I am a frequent visitor of exhibitions and often read about trends in contemporary visual art. Nevertheless, it is not my field. The notion of BioArt naturally got my attention as it is based on the principles I've studied for five years at the university and have a certain interest towards. But I am neither a scholar of BioArt nor a practitioner. I am interested in it, have read books and articles; started collecting different examples of artists and artworks of BioArt. It all started me off on the project of joining science and performance, which are my main trajectories.  
6.     Is your bioartira blog in some way connected to your engagement with rubberbodies, or is it a completely independent project?
The bioartira blog definitely grew out of my engagement with the rubberbodies. The collective and its members gave me a push to start such a blog once I described my interest in works combining science and art. I would say that bioartira functions more as a personal blog and my own web realm dedicated to a certain subject.
7.     Do you personally find BioArt ethically challenging, or is such reasoning based on vague qualifiers? Why?
Yes, I think the art that uses living entities is challenging for ethics. There are several issues brought up by BioArt critics. One of them is the usage of living beings for entertainment. But, in my opinion, it brings up another subject – that of whether art is entertainment at all. I believe that biological art can be described more often as disturbing as opposed to entertaining. Moreover, there is a clear trend that such art uses its disturbing qualities to raise questions about the notion of life itself. And it is only normal that in the times of advanced discoveries in the scientific world, in the times of post-humanism, these questions about human and various manipulations of life reflect the current social interests. I personally don't find BioArt aesthetics overly compelling. But it's not a  question of liking or disliking. The fact that this type of artworks started off in the early 90s and only gained popularity since then speaks about the current state of society, about us and the world we live in.
8.     How accepted is the concept of BioArt as a new form of contemporary art in Malta and Europe in general? Is there a chance it will become one of the predominant art forms in the future?
The beginning of this question is rather challenging for me. Malta is a tiny island and the art scene here is very particular and incomparable to any big European city. Perhaps this is one of the reasons why I left Berlin––there everything has already happened; I find the place very healthy and saturated with art. Of course, the Berlin art scene is very competitive, which makes it challenging on one hand. On the other, the environment there is also overly comfortable for raising any challenging subjects; the audience is very well educated and ready for challenges. At the same time there are many more places in the world where a lot of work still has to be done. Drawing upon this, the contemporary art scene in Malta, and particularly BioArt, is almost non-existent, or let's say emerging, to be more politically correct.
I don't know how to measure the acceptance of BioArt in Europe, but different artworks of such type are being shown at various exhibitions; the number of festivals, galleries and exhibitions specifically dedicated to such a combination is growing. Many artists are curious about reflecting upon biology and science in their work – the audiences and critics argue and react to such a tendency. These factors altogether sum up the main function of art in society. I am not suggesting that BioArt will be the main type of art in the future. But I see a growing interest towards looking at scientific discoveries from a humanistic and artistic point of view among many cultural ventures.
9.     Where do you see yourself in ten years? Do you think you will continue merging science and art as your two great life passions, or you might dedicate yourself to one of them more intensely?
I think it comes in phases. Only recently I was thinking that currently I am putting much more effort in developing my knowledge of the humanities and performance art than that of science. In a way I have a baggage of science understanding and for now I am more using it up or re-evaluating it from a different perspective, rather than re-filling. I find it very compelling to find how science and art can draw from each other without one of them taking over. But it is a mission. I don't have a definite answer to this question; only time will show how it will actually happen. I am open to any results, but for now I am enjoying the journey towards an academic and practical research of how science and performance can cross-feed each other.
10.  What is the most valuable lesson life has taught you so far? 
I am just 25, there are so many lessons my life still has to teach me! I guess for now one of the important mottos I remind myself of rather often is to look for a balance in everything. It's unhealthy when one or another extreme takes over, but obviously this claim is open to interpretations of what is an extreme. Another thing I am still trying to learn is how to benefit from the dark moments in life. Everyone can enjoy life when it's a bright period; it is much more challenging to go through a downfall with dignity.
---
[1] process through which human conditions and problems become defined and treated as medical conditions – encompasses new evidence or theories about conditions, changing social or economic attitudes, or development of new medications