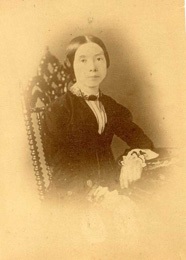 "He questioned softly why I failed?
'For beauty', I replied.
'And I for truth', – the two are one;"
(Emily Dickinson, I Died for Beauty)
The Yellow House (home of ECLA's President Laurent Boetsch and his wife Elizabeth) hosted our community again, for what is now a tradition at ECLA –Poetry Night. Students selected and presented poems on the theme of 'female voices' in English, Romanian, Chinese and German. Sylvia Plath, Emily Dickinson, Rita Dove and Annette von Droste-Hülshoff were among the focus of the evening.
A uniting theme of our poetry nights running through each event is the concept of diversity which we understand in terms of culture, epoch, language and style. In this poetry night, children's verse was also shared. Anca Rujoiu (Romania, Academy Year 2007) brought a poem she used to recite as a child, Gândacelul by Romanian author, Elena Farago. It is about a tiny insect, squashed in the fist of a boy: "Sa ocrotesti cu bunatate, / În cale-ti, orice vietate" (In your path, protect with kindness all living beings). "When I was little I couldn't really understand that the poem is about death. What I learned by feeling pity for the bug was to be gentle with nature and of course, that people are fragile too" said Anca about the touching childhood verses. Even in the language of children, poetry can express itself in the simplest of ways – and still convey deeper meanings.
Listening to poems in different languages is one of the special flavours of the event. Of these languages, Chinese is always in the centre of attention, as only a few lines of writing can last for long when read aloud. Li Zhijin (China, Academy Year 2007) read To the Tune of Like a Dream by Chinese poetess Qingzhao Li. This poem, written in ancient Chinese provoked discussion about the status of the female in ancient Chinese society and especially the education of women. Four-word constructions were used in the ancient tongue to record stories only educated people could truly understand. "The female author is atypically well-educated for the traditional Chinese society during the Song Dynasty", said Li Zhijin. Nevertheless, the story of the poetess is a sad one, as her family once was wealthy and powerful, but lost everything due to government corruption. Her poem expresses the longing she felt as a widow, using flowers as an allegory of her sorrow.
The evening made us look forward to the next poetry gathering, when we hope poems about Spring will be accompanied by the pleasant weather in Berlin. By the end of the academic programme, students plan to complete the Poetry Book containing selected poems read throughout the year.
By Clara Sigheti ('07, Romania)