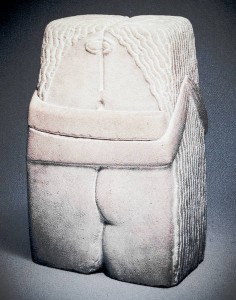 Along with the new term came a new core course for AY and BA1 students. Forms of Love: Eros, Agape, and Philia, coordinated by ECLA faculty member David Hayes, engages with various texts on love throughout the centuries, and makes up the core course that students have to take in Winter Term.
Brendan Boyle from the University of North Carolina, Marcela Perett, who we are glad to welcome to ECLA as a postdoctoral Fellow this term, and faculty member Geoff Lehman, make up the rest of the teaching instruction staff for this course, each one leading seminar groups and offering individual lectures.
While the autumn core, Plato's Republic and Its Interlocutors, – was structured around the reading of various texts that were interspersed with – and usually always referred back to – the ten books of the Republic, this term's course will be significantly different. Even though Plato— his Symposium – will come up again, there will not be a fixed text at the centre that the other texts will revolve around, but the focus of the reading will continuously change and progress through history.
From the Symposium, Aristotle's Nichomacean Ethics, Ovid's Amores andArt of Love to the Bible and Gottfried von Strasburg's Tristan and Isolde, we will make our way to Dante's Vita Nuova and, finally, Swann's Way, by Proust.
Another major difference to the previous core class can be seen in the structure. This term, there will be fewer guest lecturers as opposed to the many interesting interlocutors that we had with the Republic, such as Glenn Most from the Scuola Normale in Pisa, Jarrell Robinson from the University of Chicago and Claudia Baracchi from the Universita di Milano-Bicocca.
Instead, several Thursday nights will be spiced-up with film screenings, such as It Happened One Night (1934), Scenes from a Marriage (1973) and Decalogue 1 (1989), including follow-up discussion on the depiction of love in each. This week we've had a guest lecture and a poetry reading by Jennifer Clarvoe, a professor of English at Kenyon College, who won several poetry prizes. She responds to Ovid's poetry in her newest piece, the Counter-Amores.
This term, nine weeks of teaching lie ahead of us; nine weeks that might leave a bigger impression on us than we think. In this close engagement with various external concepts of love, we will sooner or later also begin to reflect upon our own.
What is to happen then, I cannot predict, but it was our dear Plato who once said that, "at the touch of love, everyone becomes a poet." A promising prophecy, indeed.
by Johanna Fürst (AY'12, Austria)