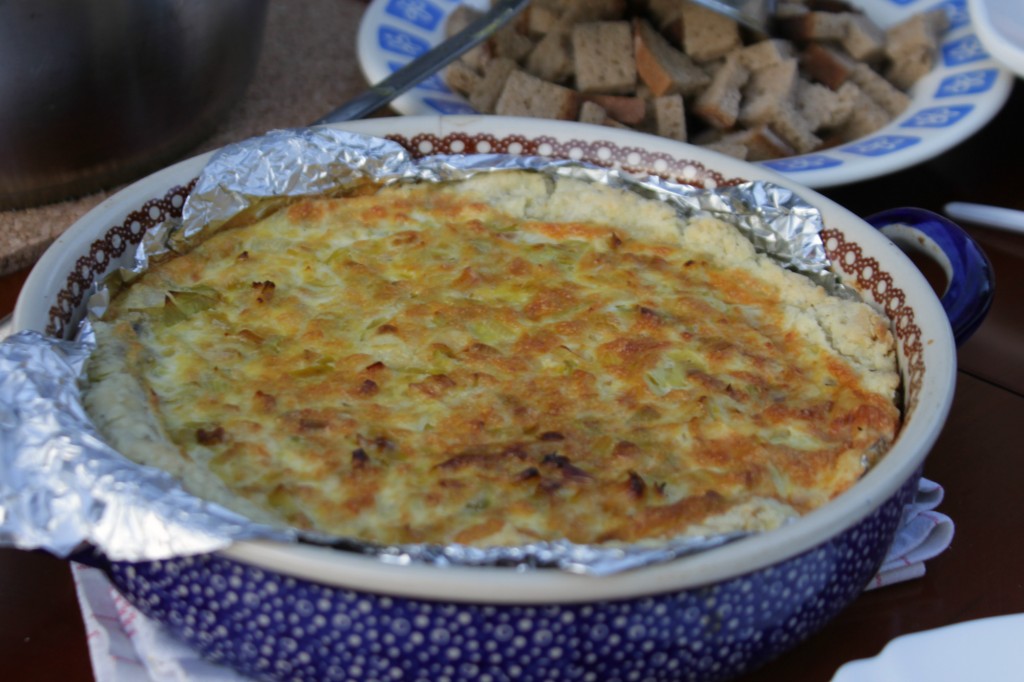 Every year the French speaking community at ECLA of Bard gathers in one of the dorms to cook, eat and express their enthusiasm for French culture and cuisine. This year as well, we all gathered in the music building on Wilhelm Wolf Strasse, and prepared to cook various kinds of French meals. Edit Gerelyes, the French instructor at ECLA of Bard, organizes such activities for all the French speaking students, so that the ones who are still grappling with the concept of what this language is can become more acquainted with the French cuisine and its culture.
I recently finished one year of learning French at ECLA of Bard.  However, learning French had been my dream since my childhood. My desire to learn French started in high school, when I used to spend a lot of time in the school library. There I found a girl who would sit right across from where I sat, and she would very actively work on her French grammar. Somehow the image of that young woman mingled with the novel that I was reading at that time, Jane Eyre. And this inspired me to learn French, though I had to wait for another six years before I could actually begin to learn this language. Later when I came to ECLA of Bard I realized that I want to spend the rest of my life teaching children religion and philosophy – and what could be better than acquiring as many international languages as possible in order to be able to access the philosophical and religious materials in these languages?
I was reminded of this as I was sitting mutely during the French Dinner. I realized that, even if I could not make one sentence, I was learning through listening and observing others express themselves beautifully in French. I was surrounded by people who could articulate themselves quite well in French. The dinner also included many nice jokes and laughs from my various friends and their experiences in France with French people.
Amidst the sunset we all enjoyed a delicious meal very passionately on the terrace. Salmon baked in a Dijon mustard sauce, chocolate mousse cake, and French onion soup were among the many treats. Paris, my friend from the 2nd year BA, thoroughly entertained us with her absolutely frank and honest sense of humor. I enjoy Paris's sense of humor from time to time during our seminars. During the French dinner, she brought to the table interesting stories from her teenage years spent in France. We all laughed most heartily enjoying Paris's animated and most vivid description of mixing up English and French words to her utmost surprise and embarrassment as a teenager. The dinner concluded as we all washed, cleaned and set forth to prepare for the school day that lay ahead.