"So writing, I think, is an interestingly perverse occupation. It is quite sick in the sense of normal human enjoyment of life, because the writer is always removed, the way an actor never is," states author Edna O'Brien in an interview with The Paris Review. "An actor is with the audience, a writer is not with his readers." I often wonder if it is this remove—this distance from anyone else—that allows the writer to turn inward, offering the possibility for self-reflection and to consider one's own identity. In the following articles, various Die Bärliner authors cover the topic of identity, through both historical and personal perspectives. These authors ask questions like: What does folk music have to do with culture? How is our self-image as students shaped by receiving grades? Just how many Europes are there?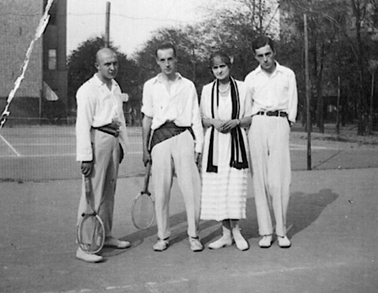 June 2014 – "Nabokov in Berlin" by Nicola Goldberg
His are limitrophe works of art: testing the borders between prose and poetry, between American, Russian and European. However, despite the misfortunes he faced, it's hard to think of Nabokov, the trilingual, butterfly-hunting, Oxford-educated intellectual as a perpetual outsider in quite the same way that Kafka was. But his early novels reveal a side of Nabokov that is maybe less obvious in his later work: a great unease that manifests itself as black humor.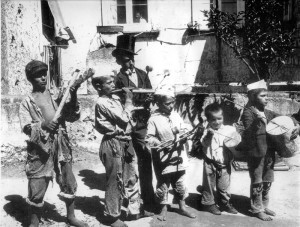 October 2015 – "Pizzicati" by Alchesay Rinaldi Castro

The tarantula, the drum, the bite. These are the words signaled by the names of some of southern Italy's most ancient pieces of folk music. The Tarantella, Tammurriata, and Pizzica have carried our history from generation to generation. Many of the songs haven't changed for hundreds of years, and are still played and danced to across the south of Italy. Understanding a people's folk art is one of the best ways to get to the core of what they have been through, and understanding its modern day usage shows a great deal about how a people relate to their past, and what parts of it live on in a culture.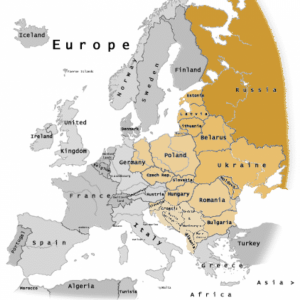 March 2018 – "'We Did Not Feel We Belonged to the Same Europe as Them'" by Elena Gagovska
But what is the thing that prompts the West — or, at least, some of the Westerners that I've engaged with on the subject — to see us as merely a collection of unserious populations? What elicits tepid reactions like "oh that's interesting" when we summarize part of our collective narratives? What makes our history and our present so different? Why are we not considered as part of the same Europe?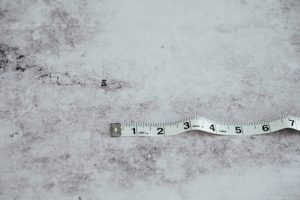 October 2018 – "You are your grades" by Sarah Nassabieh
The danger lies in how deeply we internalize the evaluation and even start defining our own and others' worth in numbers and constructed categories that quantify qualitative human uniqueness and pretend to make it comparable. We don't need to be shocked by an official social credit system as we've already established one invisibly. What do our grades truly reflect about our intelligence and ability to critically engage with the world? What do numbers of interested persons on dating websites reveal about our worthiness to be loved and love?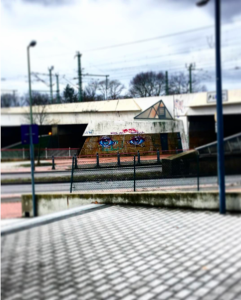 March 2019 – "Is 'Denglish' an Identity?" by Kaya Stein

The New Mexico sky is overwhelmingly big. Most of my childhood was spent staring at the stars carpeting the sky at night and chasing towards it during the day, searching for an end, or a beginning. When I, at 20, moved away to the claustrophobic, concrete chaos of New York City, I pasted stars on my ceiling. New York city is a box: everywhere you look only a little square of sky. Nothing unending. So I felt free again and inhaled only when the plane landed back in New Mexico.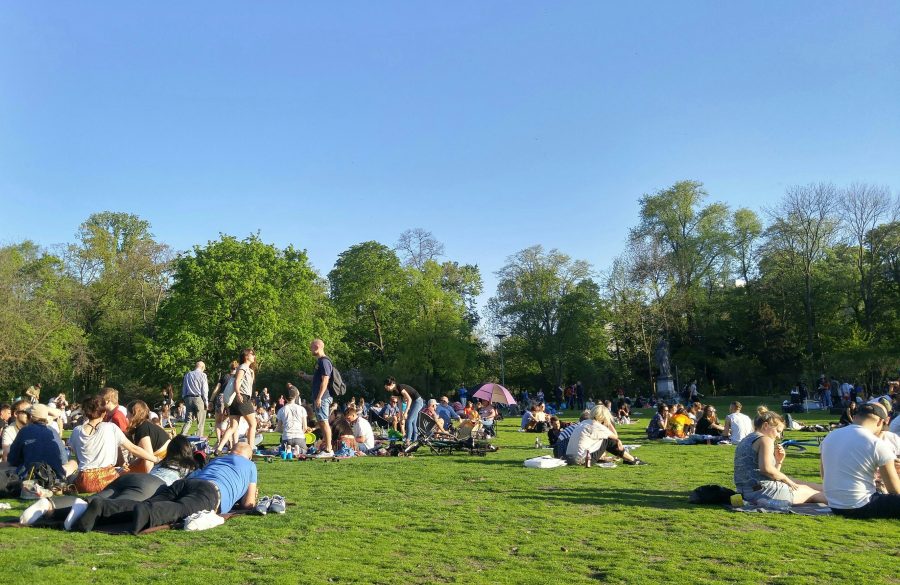 October 2019 – "Dig Where You Live" by Hyuna Choe
I succumbed to her accommodation and wordlessly crawled underneath the lowly pitched tent. With a warm, lingering smile, the vendor assured me that the food would be ready in a few minutes. I sat as I waited, my chin propped on my knees, and allowed my eyes to wander and survey the surroundings. I caught sight of a vendor nearby. My eyes darted back to assess the out-of-place yet familiar letterings on a label. They were words of my language. I stared, stupefied, then shifted my position to conceal my face from the stall with Korean vendors, a man and his elderly mother, who were selling mandu.