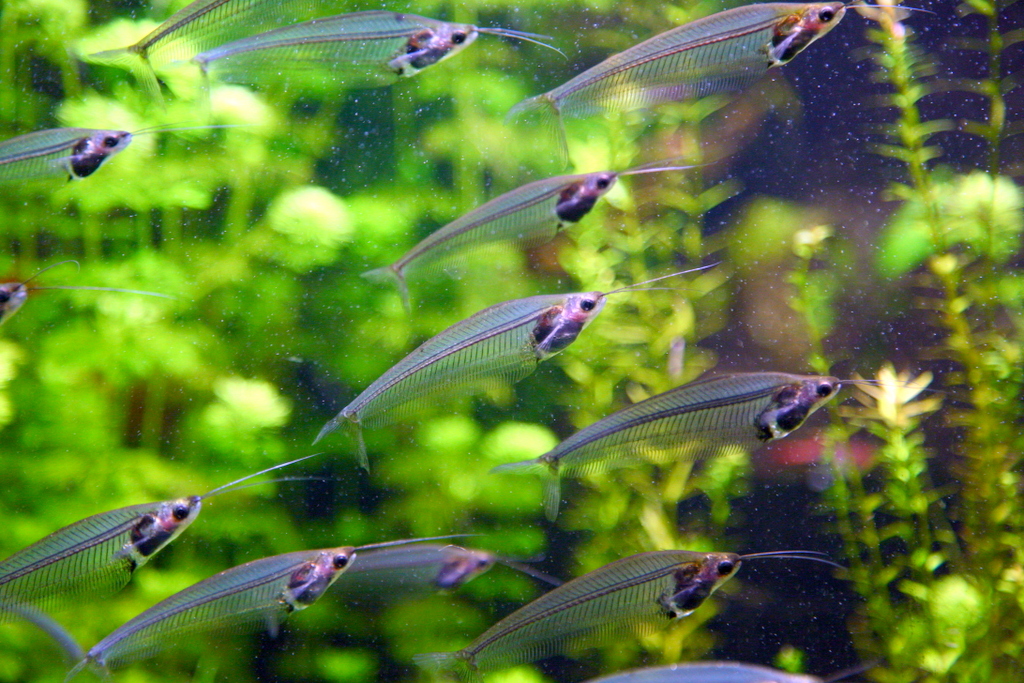 31st August 2013 – day of the 33rd Lange Nacht der Museen (Long Night of Museums) in Berlin. Over a hundred museums, institutions and cultural centers open their doors to the public during this time, starting from 6 pm and continuing into the night until 2 am. This year's stroll through Berlin museums was particularly adventurous and exciting for our two blog writers. Sometimes unexpected conditions come as the best surprise and set the trajectory for one of the most interesting and exciting nights of our summer (in the end, that is)…
7:25 pm: The arrows of the clock move relentlessly. I am in the cafeteria still munching on an apple while being firmly grounded in the belief that the sound of my nibbling and the strikes of the clock arrows are in perfect sync with the BVG schedule when it comes to the measure of time. I am wrong. Little do I know at this point that my plans for the night, for my Lange Nacht der Museen, will actually turn into a Run, Lola, run––esque attempt at different scenarios to spend the evening––all ending a bit "off" compared to the original 'script'. I have planned to finally go to the Archenhold–Sternwarte: the oldest and largest public observatory in Germany that prides itself on possessing the "longest movable refracting telescope on Earth". Although the Lange Nacht der Museen official program offers other curiosity–provoking potential visits, I have made my mind, perhaps also in a somewhat pay–back–time effort to erase all the frustration that I have gathered every second Friday of the month (the only time one can observe through the giant telescope) in the past year and a half when the weather was bad or when I had to delve into the depths of some text rather than those of the clear night sky. I have decided that what the old observatory would offer would suffice as a full program for the night. I will go to the "Radio-astronomical Demonstrations" at 8:30pm, then to the "Generation of the Stars" presentation at 9pm, then at 10pm I would see the current starry sky over Berlin in the Planetarium, and finally from 10pm I will be able to observe through the giant telescope…if the sky is clear. It's 7:30pm and it's rainy, cold, and…as cloudy as it can get…and I missed the tram.
8:00 pm: Berggruen Museum. I am waiting for my friends at the entrance while freezing in the cold evening rain––typical for the predictably unpredictable Berlin weather. At least the entrance is free, I think to myself to kill the time and ward-off the shivers. My mind focuses on the images by Picasso, Matisse, and Klee––some of my all-time favorite contemporary artists––waiting for me in the building. It will be the first time I see these works in person… As my imagination wanders off into the Surrealist realms, I can see the familiar silhouettes of my friends in the distance as they approach the museum.
8:00 pm: I get on the next tram not really sure where I am going. Given that the weather is not even close to clearing up, I try to think of another plan and promise myself that I will hunt that clear-sky second Friday of the month, even if that would be the last of me. I remember that there is another venue that interests me: a 3–hour workshop on 3D animation at the Museum for Film and Television. At 8:30pm my friend and I find ourselves at Potsdamer Plaz. There is still some time, so we decide to check whether we should register. The man at the info desk does not know whether there should be prior registration but does enlighten us that the ticket costs 12 euros regardless. Just until now I had the illusion that the entrance is free which justified my lax schedule.
9:00 pm: We are in a hurry to get to the 9-th floor only to discover something like a children's DIY crafts class. The workshop is basically an introduction to stop-motion filmmaking. Having experimented with the genre, I think it's great fun, but I cannot help but feel a tad bit disappointed. I guess I expected some workshop on using the newest 3D animation software; I expected that I would spend 3h learning how to create a 3D shiny, iridescent (from what I know achieving great and accurate luminosity in 3D seems to be quite an arduous and time-consuming task) bouncy ball and at the end of it all––I'd be extremely proud of myself. Instead, I observe kids cutting figures from color paper and making short rudimentary films. I am not judging…well, a bit…maybe that kid, who has just made an animation about a mermaid, who refuses the love of a fish because she sees a treasure chest at the bottom of the ocean, and as newly rich does not need 'romantic' companionship. While intermittently contemplating whether this isn't actually a good recycling of Disney storytelling, I discuss with my friend whether we should stay or not. We decide to head to the Zoo…on foot…instead.
9:15 pm: Lost in the vastness of the permanent exhibition of "Picasso and His Time", only now do I truly comprehend the genius of this man. Drawn in the shapes of his sculptures and the colors of his paintings, I travel into the abstract depths of my mind. My friends pull me out of my imagination with the voice of reason saying that 'we should visit some other museums too'. Now that we had to buy the ticket, we might as well go to some other places and make it a night, says my close high-school friend, being practical as usual.
Luckily, only a crossing away is the Collection Scharf-Gerstenberg, exhibiting some major works of the Surrealists and their predecessors. From Piranesi, Goya and Redon to Dali, Magritte, Max Ernst and Dubuffet––I find myself once again in a different place and time, somehow nostalgic for this intense period of the 20th century––when revolution was art and art was revolution.
Sometime between 9:15pm and 10pm: We find ourselves on Tiergartenstrasse, it's drizzling. The sensation one has on one's face is that of walking through a universe frozen-in-time, in which it happens to be raining; in other words––you do not feel the droplets of water, unless you walk through them. In the long darkness of a walk we discover marvelous architectural wonders: the Japanese Embassy Residence and the Embassy of Saudi Arabia. I think that even if my recently devised plans to go to the Aquarium fail (which the state of general confusion, slight disappointment, and wetness beacons), the night would be a success insofar as I was able to see those architectural beauties.
Around 10pm we arrive at the Zoo. We do have to buy a ticket now. We make plans to try to go to another Planetarium afterwards (it's worth it–we agree). That would not happen. The Long Night of the Museums program offers "big fish feeding" at 11pm. I imagine a big pool filled with dolphins and sharks (why would sharks and dolphins be found in the same water––I don't know––I guess my imagination craves 'spectacle'). We decide to kill some time by looking at the different aquatic species before we finally get what we set out to have: a spectacular night.
10:30 pm: There are times when art requires a short break. We decide to go to Schloss Charlottenburg––the kitsch of German history––and only a walk away from the last two museums. I am welcomed by a guard shouting at me in German for taking photos inside. Apparently that is forbidden. I walk away with a dissatisfied face and still take some photos while the guards are not looking. Stubbornness at times comes in handy. We tour the castle and look at the immense spectrum of portraits of German Kaisers and their families––situated in rooms filled with expensive Chinese ceramics and mythological wall paintings. All the luxurious goods aside, this just does not feel like our cup of tea. Instead, we decide to take another trip; this time to Mitte and the Berlinische Galerie. The last stop of our quirky evening…
10:45pm: I find myself forgetful of all the fraught with highs and lows anxiety and excitation of coming up with a perfect plan for the evening that will make it 'all worth it', as I observe the disparate species of fish exhibited at the Berlin Zoo Aquarium. I admire nature's design: sometimes I can clearly identify a purpose––"that's for camouflage", "that's for protection from predators"––other times I see no hidden intention at all (those zebra–like flat fishes), just pure artistry. At this point I think of Inasa who at this time would be enjoying the work of the masters of surreal art. I…I find myself in a unique gallery, in which nature takes the role of the ultimate master. Then I am absolutely stunned: I see something that I would have never imagined, even in my wildest dreams; that I have never witnessed, even in the most surrealist paintings: a skeleton-fish. The so-called "ghost catfish" is hard to describe––it's basically a transparent fish that from a certain distance looks like a mere skeletal and organ system. Then I come across another wondrous animal (it takes some time to notice it): the nurse shark. It looks like a block of pink marble or a pile of wet sand. There are actually two of them. While my friend and I are observing them, one embraces the other with its fin. That is it!––the perfect, spectacular moment of the night.
11 pm: To my slight disappointment it turns out that there is no big pool of sharks and dolphins and the feeding of the big fish is just…the feeding of the somewhat bigger species of sweet-water fish in one of the gallery of aquariums. We decide to make use of our ticket and go and check the insects and amphibians exhibitions. One hour later, we have managed to touch a snake, not touch a praying mantis, see different species of scorpions and spiders (encapsulated in a wooden bench, on which one could sit and observe the otherwise deadly animals), and witness the work of bees at night. At around 12am we decide that we are too tired and that we would rather go to the observatory (someday) than rush now and try to catch one of the last shows at the Planetarium.
1 am: Youth out of control. Photographs of troubled and socially-forgotten young people in New York and Berlin. Coming-of-age stories of finding your path. Some of these kids have to do all that work on their own. The Berlinische Galerie experience is refreshing as usual. This place always has a photo exhibition or two on the questions and issues in our modern society. Das Neue Berlin (New Berlin) exhibition shows the reconstruction of governmental buildings and embassies since 1990 – Berlin shown through the architectural stages of the last twenty years. It looks like an unrecognizable site of construction. So much has changed, but I find myself feeling content that the spirit of togetherness in the city, brought with the fall of the Wall, is still very much present in its people and the atmosphere.
With this thought we leave the Berlinische Galerie and continue our Berlin Saturday night endeavors, full of positive energy and deflected minds. All is good in the universe. However, I am still to find a perfectly sane person after three hours of looking at 20th century modern art.
The Long Night of Museums can turn out to be the perfect night or an imperfect attempt at having one. If you decide to take part next year, do plan ahead and remain open to whatever opportunities or 'mis-opportunities' you might come across. For that purpose we recommend having the full program with the exact location of the different venues on hand and starting early. The rush of visiting as many places as possible is part of the whole experience but having some direction is of pivotal importance. Finally, be sure to bring an umbrella and 12 euros, and make use of the special buses that run that night.
Aquarium gallery:
Museums and exhibitions: