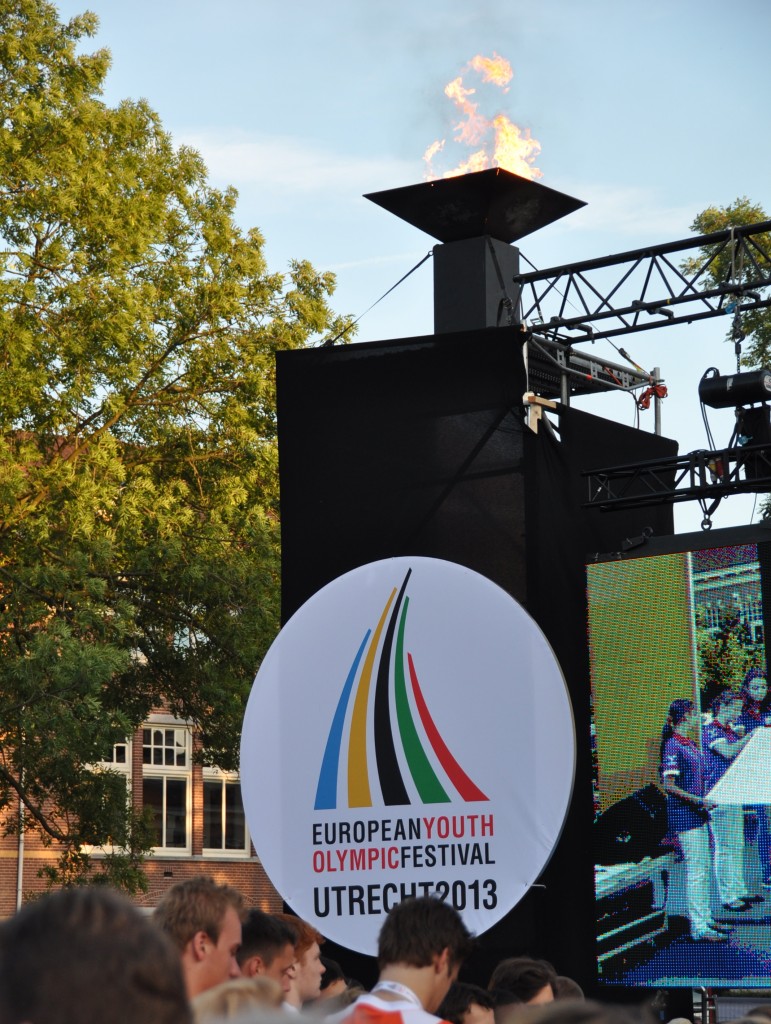 The first impressions of an encounter are usually the ones that do not tend to stick once one gets more acquainted with the subject of the impression. However, sometimes first impressions do linger for a long time––like the undeletable mark left after an onerous attempt to remove a sticky label from a jar.
My first encounter with the Olympic Games is one of my most vivid child memories. I was a toddler when the XXVI Summer Olympics '96 took place in Atlanta. Though still an infant, I remember the shiny gold medal awarded to Alexei Nemov on vaulting, an Olympic gymnast who grew up a Soviet, but became one of the first Russians to compete under the flag of the Russian Federation following the dissolution of the USSR.
This said, the most memorable moment for me from the '96 Games as a whole was arguably Kerri Strug's vault for Team USA that sealed the gold for the team, which would later on be called the Magnificent Seven. Magnificent indeed, she vaulted her way onto the podium with a landing that severely injured her ankle. But she persisted, and she was highly rewarded for it, as she should have deservedly been. Many have argued that one of the highlights of the '96 Games was the moment when Kerri Strug was carried to the podium by her coach Bela Karolyi––a result of her being unable to walk to receive her gold medal in the team competition.
That inspiring summer was the ignition of the spark that later on would become a lit Olympic torch within me. That very summer, I started (as witnessed by the old VHS recordings my parents kept) doing cartwheels, leaps, and dangerous things on the monkey bars. At the ripe age of three and a half, I begged my parents to put me in gymnastics: I wanted to be a "Strug." I wanted to be a "Nemov." I wanted that gold medal wrapped around my neck.
Unfortunately, that never happened. I never managed to get that shiny Olympic gold medal––at least not one that was actually awarded to me. However, the Olympic flame never died out in me. The impression that the '96 Olympics made was too strong. It has continued to burn and to be rekindled throughout all the years marked by the Olympic Games.
The first Olympic Games that I attended were those held in Sydney, all the way south of the globe. Four years later, I was lucky enough to have been a part of the "Olympic Experience and Test Events" at Athens 2004. The "Olympic Experience and Test Events" is a program created as an inspirational session held in an Olympic year leading up to the Games. It is organized by the National Olympic Committees in view of the young athletes that are not yet age-eligible for the Olympics, but who can take part as youth athlete ambassadors to promote the Games and the Olympic Movement. These athletes are chaperoned by their respective National Olympic Committee officials and other adults. About two thousands young athletes aged 10-14 from all around the world were present at the time when I participated in the program. It was grand and magnificent, as it was in Athens later on, when the Olympics came back to where it all started––in honor of the mythical Zeus.
An Olympic cycle after Athens, I visited Beijing through the same program, and as London came around, I was old enough to take part as a Gamemaker (which is a voluntary scheme organized by the International Olympic Committee), for which one needs to be at least eighteen years old. Thus London 2012 was the first Olympic year in which I was eligible to participate in an official capacity as a volunteer, as I had turned eighteen the previous year.
During the few majestic weeks of my summer in London, I shared a flat with twelve other Gamemakers from different countries in a quaint neighborhood of Lewisham near the North Greenwich Arena, in which the gymnastics events were held. The experience of participating as a Gamemaker was simply magnificent and will be one that I will always treasure.
With the help of my London 2012 experience, I was able to secure a job at the 2013 European Youth Olympic Festival that took place in Utrecht, 14-19 of July 2013. The European Youth Olympic Festival (commonly abbreviated as EYOF) is a multi-sport event, administered by the European Olympic Committee, which is held biannually for young athletes from countries that are members of the European Olympic Committee. In 2013, 48 countries participated.
As someone who has participated in the Olympics as a Gamemaker, I found the EYOF to not be quite as big as the quadrennial Olympic Games.  However, EYOF has rather become known as a more intimate gathering of talents and as a place of excitement. If you are an aspiring European athlete, the EYOF would be your first step on the long, hard road to Rio 2016 (and for some of the younger ones, the Tokyo 2020 Games).
At EYOF, I co-administered the gymnastics competitions. My job included tasks such as: finalizing the program, making sure the transitions between competitions go smoothly, and some more technical work/"choreography" in terms of organization, i.e. ensuring that the judges comply with the new rules and that the apparatuses are set up correctly, as well as communicating minor last-minute changes to the athletes and their coaches. Even though I had a lot on my plate every day, it was indeed always fulfilling.
During my free time, I extensively used my 'all-access pass' to go to other sport venues and witnessed the young 'raw' talents bloom and mature into young and accomplished athletes that would later on have the chance to defend their achievements at the EYOF at bigger international competitions. I have no doubt that they will, given that many athletes who had competed in the EYOF before them became not only Olympians, but also champions in their respective sports later on. The Russian artistic gymnast Viktoria Komova, who was the 2010 Youth Olympics champion in the all-around, won two silver medals at London 2012. Other successful athletes from EYOF who translated their achievements into an Olympic Games and World Championship success include Ksenia Afanasyeva from the Russian Federation, Sandra Raluca Izbasa from Romania, and Vanessa Ferrari from Italy.
Needless to say, EYOF was a platform for the young, budding athletes I met. It was a mini-Olympic experience, through which they were very excited to go. Pins from different countries were traded, long-life friendships were started, tears were shed – be it from joy or grief (or both), personal records were made, and the seemingly distant and unreachable dreams of Rio 2016 suddenly seemed no longer impossible. Having been there, witnessing this very emotional experience every step of the way, I felt very blessed.  Through chats over a plate of somewhat bland unsalted food in the Olympic Village (which the Village seems to be (in)famous for), I learned about their lives (a life I once also lived), their dreams, and their dedication and commitment to their respective sports. Never have I met before such talents of such devotion at such a young age.
Being around such uplifting and optimistic spirits was the highlight of my summer break. In Utrecht, I woke up every morning with a smile on my face, because I knew for sure that my day was going to be wonderful as I was always surrounded by amazing people – not just the athletes, but also my co-workers and the volunteers that made the EYOF possible. As my train left from Utrecht back to Berlin, I contemplated and felt very grateful for this experience. I took the feeling it gave me back to ECLA of Bard, as a fuel for the new academic year, which marks the end of the summer. Soon it is going to get dark and cold, but I have the Olympic torch in me to battle the harsh Berlin winter.
Photo gallery: