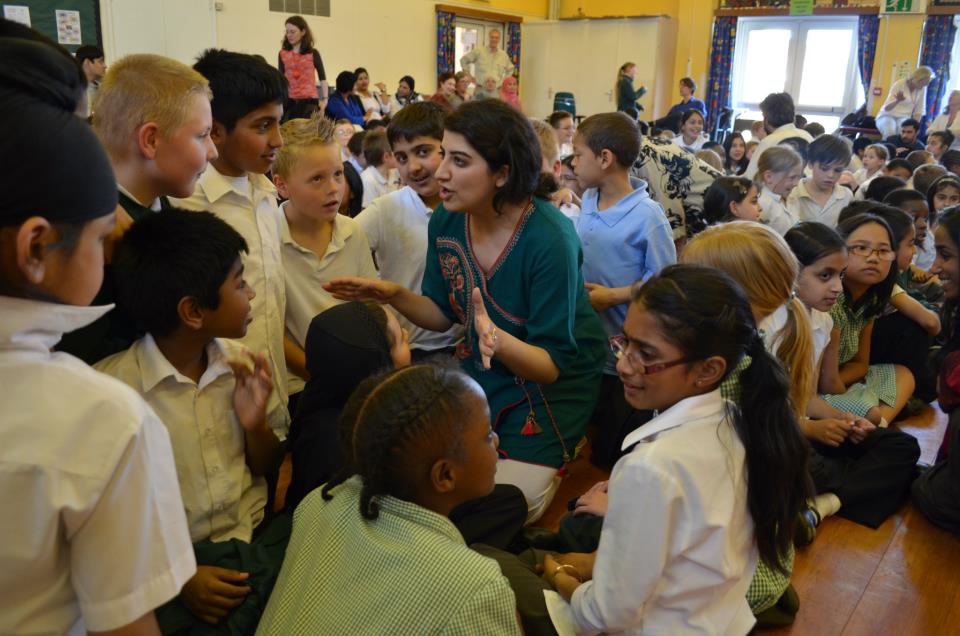 During the fall semester I decided to do an internship as a teacher's assistant at a primary school in Berlin. In order to take full advantage of the opportunity, I backed up the practical experience I already had in the field with theoretical knowledge from Bard College Berlin's internship seminar, "Berlin Institutions: Values in Practice." The class dealt with the structure and functioning of Berlin institutions, and the way they have been reshaped in recent history by socio-economic changes. We engaged with materials related to the new market economy models and to how modern cities evolve into creative hubs and magnets for creative minds. Some of the academic papers we read often shed light on economic issues concerning our daily lives, for example city planning and gentrification.
As a course requirement, every student in the class had to be also involved with an institution. All students were helped to find a place where they could learn more about the different work environments and some skills that would come in handy later on in their lives. For myself, I have been interested in teaching children religion and critical thinking, and have always wanted to work in a school where I could start off with my teacher's training. Although fearing that this might be a lot more daunting than it sounds, I applied to a number of schools and ultimately got an offer from the Berlin Cosmopolitan School.
I went for my preliminary interviews and trial sessions at the school, which is situated close to the U-Bahn station at Weinmeisterstr., ironically next to a clothing store called 'The S*** Shop.'  BCS is a bilingual school, which has grades up to the IB (International Baccalaureate). Although the school accepts mostly German speakers, students from other nationalities are also seen on campus. As I started doing my required ten hours of work, I saw something very similar in the teaching approach at the school and what we do here at Bard College Berlin.
Contrary to what most of us have experienced in our childhood, i.e. having separate classes, devoted to each subject with little or no cross-referencing among the various fields of study, there is something of a "thematic" cohesive style which BCS applies. I have been working with the first-graders and have noticed that, rather than having to study different subjects, they study different themes. The structure is similar to that of the Bard College Berlin seminars, where we take up Plato's "Republic" and deal with an infinite amount of themes that lie under the sun and relate them back to the main idea of justice and how it has been explored in view of its interconnectedness to the other themes. We also consult other materials as we try to make sense of the over-arching idea of justice. This gives us an opportunity to think in ways that have not been explored before. Surprisingly, the same approach of teaching seems to be applied at BCS as well. The children move from unit to unit, learning in each of them to write, read and do mathematics. These units range from topics like 'Team work' to 'Animals,' and help kids relate to the world outside in a more organic and holistic way.
I am often taken back to the time when I was receiving my elementary school education. Our teachers would make us learn and write stuff for millions of times, often only under the mere pressure of having to produce this work. Not only that, I was taught to speak English in a rather non-pedagogical manner. Speaking it wrongly or incorrectly used to be ridiculed often by the teacher and most certainly by the students as well. As I assisted the class teacher during my internship at BCS, I realized how relaxed and integrated learning environments help students produce work of better quality and also lead healthier life-styles.
The integrative education system of BCS as a whole has been a great learning experience. It has also been a sheer joy to work with children, who are carefree , innocent and want to hug me after every half an hour or so.  And, of course, who wouldn't appreciate being called 'Ms. Khan' for the most part of the day?