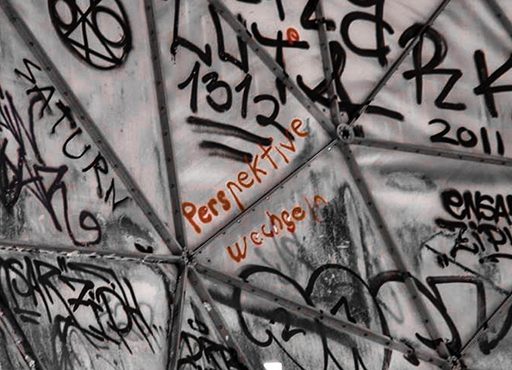 I have always dreamt of having a blog and writing about my experiences regularly, so I was very happy to be able to write for the Bard College Berlin Student Blog. But soon I realized that blogging is not as easy as I thought: there is a variety of people who want not only to be entertained, but also to read about something they have not heard of before. Additionally, my predecessors set high standards. First I was overwhelmed and could not think of a topic to write about regularly. I spent a lot of time walking through the streets of Pankow after my classes were over, waiting to be inspired with the perfect idea, but to no avail.
After one of these walks, I went as usual to our lovely cafeteria to have dinner. The food was, as always, delicious. Instead of drinking coffee (what every college student seems to do at nearly every hour of the day, I included), I decided to drink the "Women's Balance YogiTea." Normally just looking at the packaging disturbs my balance. The tea bags are wrapped in pink paper, which I consider very sexist. And also, why should only women drink this tea to be in balance? Amazingly I really felt more balanced after drinking it. Moreover, a little note written on the tea bag gave me a nice surprise. Since these notes are written in German, not all students of Bard College Berlin can appreciate them. My little note that day told me: "To be happy, we have to change our perspective."
This is why I decided to start a column with the title: "Say Yes to Berlin!". I want to change my perspective by doing things that I normally would not do. It is my aim to say "yes" to every challenge that is suggested to me by the readers. The only rule is: it has to be connected to studying at Bard College Berlin or to the beautiful city of Berlin. Every two weeks I will post an article. For suggestions, questions or new challenges, I am reachable via e-mail: f.tienes@berlin.bard.edu. Thanks for your help and I look forward to accepting some challenges!