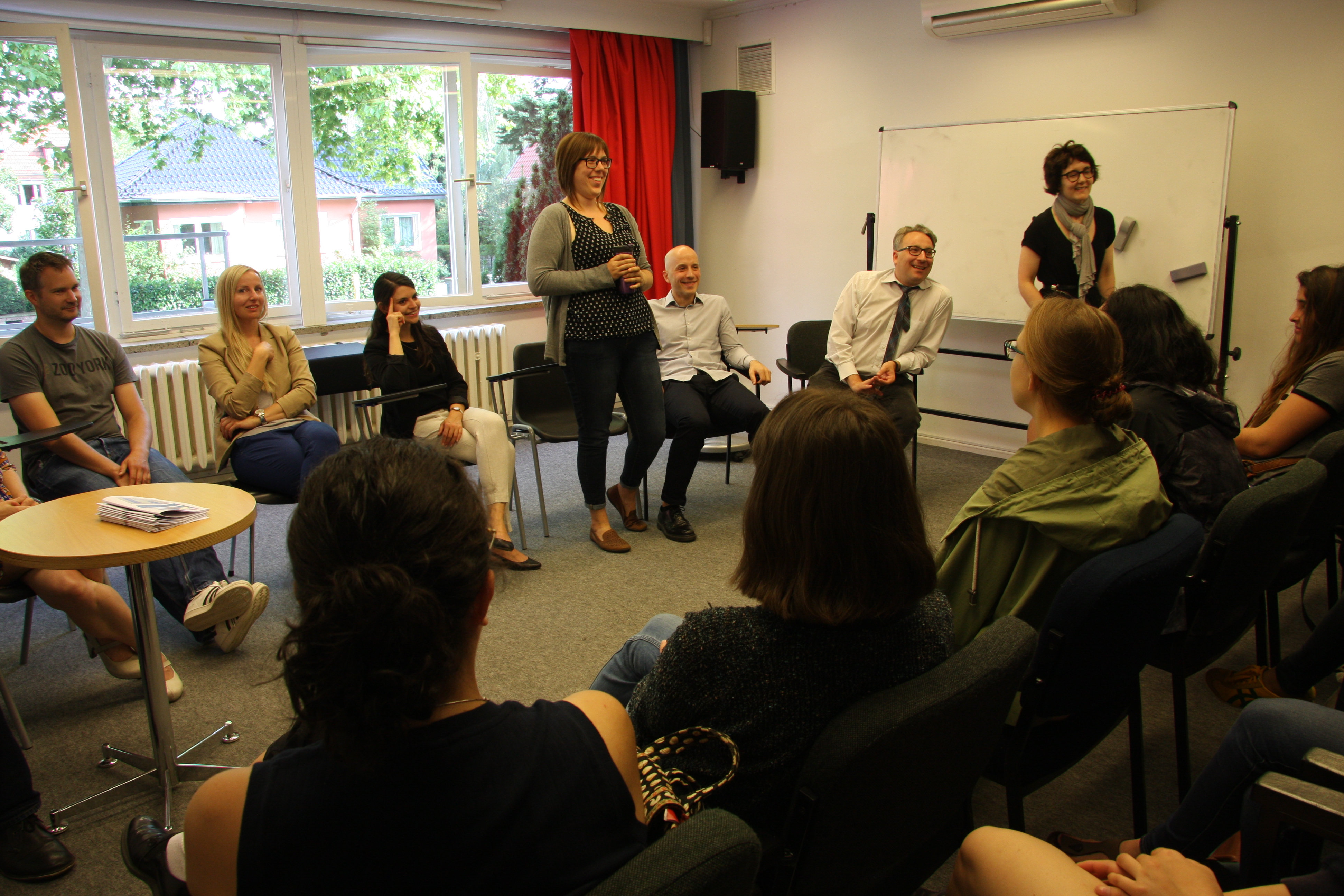 On behalf of Bard College Berlin's very own student-driven  blog, Die Bärliner, I would like to extend a warm welcome to all new and returning students and faculty! My name is Margarethe Hattingh. I will be serving as editor of Die Bärliner  for the 2016-2017 academic year, taking over from David Kretz who graduated in May. In his final blog article, David wrote about how we are all fellow travellers in this world, "passing through" a shared space and time here at BCB. Whether you have come to BCB for a semester, a year, or four, or are still unsure of where the wiles and ways of time will take you, Die Bärliner looks forward to the time that we will spend "passing through" here together.
Die Bärliner is updated weekly. We feature content on all things Bard and all things Berlin. Look no further for a wealth of articles, videos, voice recordings, and comic strips.  From art to history, news to culture; opinion columns to event reviews, to interviews with students and faculty, Die Bärliner is sure to have something for everyone.
Depending on the volume of activity in Berlin and at BCB, our blog team aims to publish 2 to 3 new pieces on the blog each week. But do not think that you must hold an 'official' position as a blog contributor in order to feature on the Die Bärliner. Quite the contrary. Die Bärliner is, above all, YOUR blog — a student's blog. We are more than happy to receive contributions. If you would like to post a piece or have an idea for something – anything – that BCB'ers could be interested in, we are all ears!
We're looking forward to an exciting new semester with you!
Warmest wishes,
Marga Hattingh 
[hupso_hide]