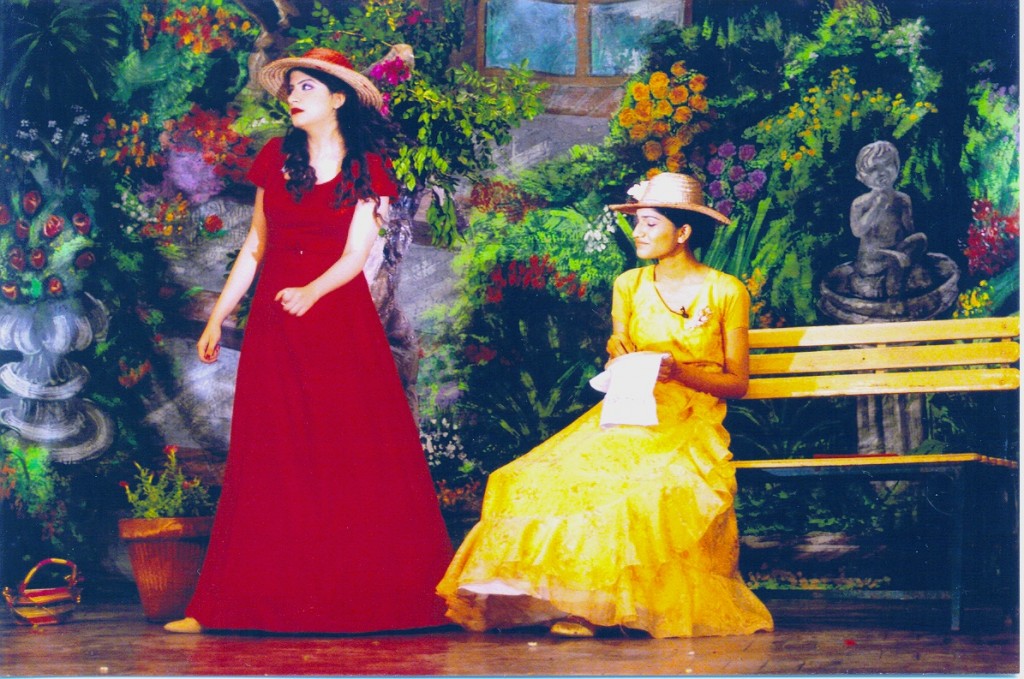 In 2010, I received my BS in Economics from the Kinnaird College for Women in Lahore, Pakistan. After graduation, I enrolled in ECLA of Bard's Academy Year to further my studies in philosophy. I was so engaged with academics at ECLA that I never quite had the time to reconnect back with Kinnaird. Due to this lack of introspection, I always spoke about my undergraduate experience rather absent-mindedly, emphasizing its colonial history rather than sharing my personal connection to it with others. That was until I unearthed some photographs that chronicled my experiences during that time. Revisiting these images reminded me of my struggling years at Kinnaird, where I learnt to fully speak my heart and mind. I spent four years at Kinnaird, playing various roles sometimes in the theatre and at times outside of it.
I majored in Economics, but my passion remained with the stage. I recruited four close friends who shared my love for drama, and we stole away to our secret hiding places to read Shakespeare aloud. The school's Anglican staff house, which hosts visiting faculty from abroad and from other parts of Pakistan, became our refuge.
Beginning my college acting career in my first semester, I auditioned for the annual play production. From that point onwards, I participated in all the annual plays conducted at Kinnaird. The significance of these productions extends beyond my personal investment and our campus walls. For the greater Lahore community, they were celebrated and well-attended events. Though the 86-year old auditorium could host 400 guests, the demand for college-produced drama exceeded the limits of our theatre—to the disappointment of many. From rehearsals to the opening night, the theatre made a lasting impression on me. And it is because of this dramatic education that I cannot look back upon my experience at Kinnaird without placing myself in the midst of Sartre's Huis Clos or Shakespeare's Midsummer Night's Dream.
My experience in theatre was not the only place which helped me develop an independent voice. The college student union became a platform for me to fully embrace my individuality. In my final year, I contested the Head Girl of the college. The Head Girl is the president of the Student Council, which is an elect body representing all the students on campus. Among 4000 women, I won the elections and to this date the victory remains for me a constant landmark of success and of my ability to lead people. The Student Council went through one of the most difficult periods during my Head-Girlship. Certain administrative changes took place which led to a severe strife between the faculty and administration. Although I displeased many, I weathered the storm quite successfully.
Yet, all my success as an actor and as Head Girl was only possible due to Kinnaird's congenial environment. Since it is exclusively a girls' college, the natural competition that accompanies co-ed schools was unknown to me. The masculine world was foreign and often romanticized by us. My friends and I would talk endlessly about our romances under the thick oak trees. Never were we told that we are less than any man or superior to him. It was the difference between men and women that was always appreciated. Now that we have left college we often laugh at what romantic views we had about men – especially about European men. We all came from a variety of economic backgrounds, but we appreciated the differences about each other. This led us to independently craft our own personalities and characters. Kinnaird will always be a place that I can call my second home in Pakistan.
Photo gallery: