► Monday: Illustration & Graphic Art Festival!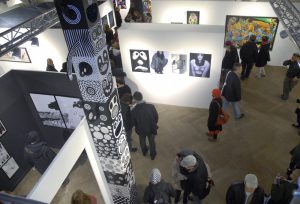 Start your Fall Break by enjoying what the international festival of contemporary illustration and graphic art has to offer! Illustrative annual exhibition offers a platform for local and international artists to present their "craft". What you will see is a great selection of today's illustrations and graphics. This year's festival will be featuring 32 international artists with diverse artistic positions and unique works in this genre.
When: 10:00-17:00
Where: Direktorenhaus – Am Krögel 2, 10179 Berlin
Admission: 4€
► Tuesday: Karma Collapse
Immerse yourself  in a world of surrealism and challenge the preconceived notions of your own soul's boundaries and reality in this exhibition! The Berlin artist Alexandra Ranner creates a unique world of surrealism through video installations, films and sculptures. This surreal world challenges the classic representation of beauty and pain to depict the innate force behind the constant and universal transgressions of the human soul. To intensify the contrast between her work and the "classics," the exhibition space in which her pieces are shown is the former atelier and viewing space of the early 20th century sculptor Georg Kolbe.
When: 10:00-18:00
Where: Georg Kolbe Museum – Sensburger Allee 25, 14055 Berlin
Admission: 5€ for students
► Wednesday: Populism & Western Democracy Panel Talk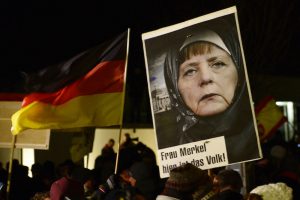 Don't miss out on this highly relevant panel discussion led by a Harvard political theorist Yascha Mounk, Die Welt political correspondent Alan Posener and a Marshall Fund Transatlantic Fellow Timo Lochocki. Not only will the causes behind the rise of populism be tackled, its effects on Western democracy will be analyzed. This ultimately leads to the question: Is populism renewing Western Democracy by challenging it, or is it weakening it by undermining its institutions?
When: 19:00
Where: SAP Berlin – Rosenthaler Str. 30, Berlin 10178
Admission: free
►Thursday: Adam Broomberg & Oliver Chanarin's Photography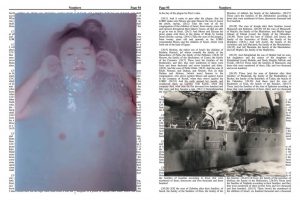 Human history cannot be separated from war and violence, which makes the narrative of conflict part of both collective societies and the individual beings. Using Bertolt Brecht's War Primer and the Christian Bible, the artists Adam Boomberg and Oliver Chanarin investigate how the media documents and circulates photographs of human suffering and catastrophes. In their installations, the artists juxtapose either shockingly violent or incredibly tender images with bits of texts that document the acts. The installations' meta-function is to make the consumerist audience question their viewing habits. It urges our activity in viewing, digesting and critically observing the suffering of others without letting passivity get a hold of us.
When: 18:00-20:00
Where: Amerika Haus –  Hardenbergstraße 22–24 . 10623 Berlin
Admission: 5€ for students
►Friday: The Ecstasy of Wilko Johnson
"The idea that death is really imminent makes you realise what a wonderful thing it is to be alive" – Wilko Johnson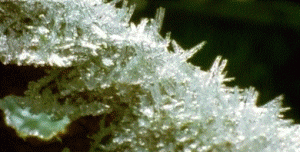 Documentary as an experimental film genre is masterfully constructed by Julien Temple to convey how Wilko Johnson ecstatically enjoys being alive in anticipation of his death. The ex-guitarist of a 70s British punk-rock band is diagnosed with cancer and has only ten months to live. This film poetically documents how he faces his approaching end with an unusual spirit-uplifting attitude. Past reminiscent of a musician, testimonies, reflections on every aspect of a life faced with this are all fused with artistically created clips, effects and a new way of talking about filmmaking.
When: 21:00
Where: Zeughauskino: Deutsches Historisches Museum – Unter den Linden 2, 10117 Berlin
Admission: 5€
► Saturday: Thought Beyond Borders Panel Discussion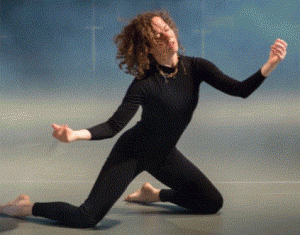 The notion of thought as being unattached to early borders is not as self-evident as it seems. This talk argues that borders ultimately come from thought as they are political and national constructs. The speakers analyse the controversial argument of Western Thought and Enlightenment as forces of world division and dichotomous discourse of knowledge. Fusing metaphysics and philosophy with geography, the transcendent with the physical and intangible thought with a tangible borders, this discussion will probably leave one reconsidering the intricate relation of philosophy and politics.
When: 16:00-17:30
Where: Radialsystem V – Holzmarktstraße 33, 10243 Berlin
Admission: free
►Sunday: How Long is Now? Contemporary Art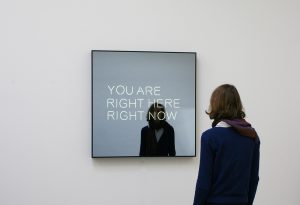 This contemporary art exhibition explores the fleeting nature of time and our lack of awareness of and insufficient reflection on it. The artistic works featured actively engage the audience in a "synchronous experience of time". It will furthermore also raise questions of the presence of historicity and past-ness in the present. This exhibition will be accompanied by lectures, discussions and a movie night.
When: 12:00-18:00
Where: KINDL Centre for Contemporary Art – Am Sudhaus 2, 12053 Berlin
Admission: free
[hupso_hide]