► Monday: Medieval Christmas Market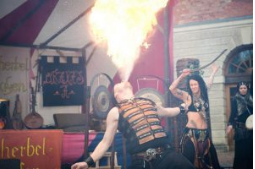 Imagine a gate opening in the art, culture and clubs hub of Friedrichshain to transport you to the medieval ages. In this historical Christmas market, you won't find the usual kitsch; you'll find everything from live medieval performances in music, acrobatics, and a fire-show, to unique handicrafts, and a tavern serving hot mead. Everyone will be dressed in costume and all the masterfully crafted decorations make the experience truly memorable.
When: 14:00-22:00
Where:  RAW Gelände – Revaler Straße 99, 10245 Berlin
Admission: 2€
► Tuesday: Cultural Appropriation & Pursuit of the Next Big Thing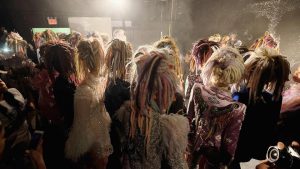 Featuring a movie screening and a panel discussion, this event addresses the socio-cultural appropriation and systematic elimination of people of colour in a Western context. The movie Past Present Tense raises the issue of German identity in relation to Germany's history of racism. The discussion will address topics of identity politics, colonial traditions, and perceptions of race, class and privilege.
When: 18:30 – 21
Where:  Blogfabrik – Oranienstr. 185, 10999 Berlin
Admission: free
► Wednesday: December Extravaganza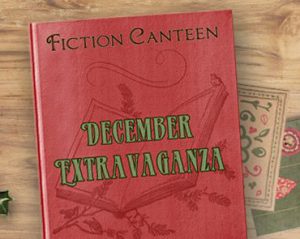 Fiction Canteen in corporation with The Reader celebrate December by hosting a literary party night. This evening will feature a of published short pieces and an open mike where everyone is welcome to share their own short fiction compositions. You can take literary quizzes with prizes, listen to music and dance while mingling with Berlin's readers and writers. The open mike this evening focuses on six-word stories, twitter-style literature, dribble and drabble, as well as sudden fiction. Start writing!
When: 19:30-23:00
Where:  Alte Kantine Wedding – Uferstr. 8-11, 13357 Berlin, Germany
Admission: donations basis
► Thursday: Berlin Art Film Festival

The Berlin Art Film Festival is being launched for the very first time! The overarching aim of the festival is to depict Berlin in an unusual and experimental way through poetry and politics. Featuring 30 films, the festival encompasses everything from experimental non-narrative shots, to documentaries, to Berlin's classics. The film screenings are followed by talks with the filmmakers.
When: 20:00
Where:  Moviemento – Kottbusser Damm 22, 10967 Berlin
Admission: 8€
► Friday: Uncertain States Panel Discussion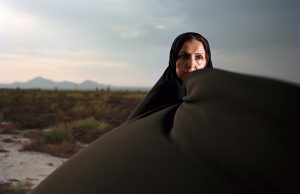 As a part of the lecture series "Emotions and their Effects. Affective Dynamics of Flight and Migration", this discussion focuses on the human body and how can be a symbol for cultural memory in the context of flight, displacement and migration. The human body will be looked at as a medium of artistic expression. The possibilities of how the body "remembers" certain experiences will be explored. The speakers will assess the role of art in depicting painful experience, analyzing it in terms of its effectiveness, limitations and authenticity.
When: 16:00
Where:  Akademie der Künste – Hanseatenweg 10, 10557 Berlin
Admission: 5€
► Saturday: Übersetzung/Translation/TRADUÇÃO – Spoken Word Theater
"We are from everywhere; we will always be from nowhere…"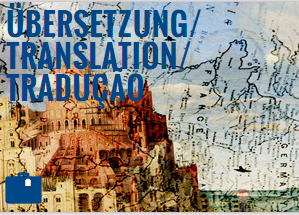 You're thrown into a whirl of languages. The words are blurring into each other, and you wonder: Is this a word theatre? Is it a very odd musical? Is this Europe they're depicting? Übersetzung is an experimental performance that tackles the issues in representing 'the other', democracy, the rise of nationalism, diversity and languages.
When: 20:00
Where: English Theater – Fidicinstraße 40, 10965 Berlin
Admission: 8€
► Sunday: Censored Women's Film Festival

Combining experts, filmmaker and activists from all over the globe with powerful cinematic depictions of women's rights, this festival radically brings silenced issues to light. It gives voice to the silent by telling their stories. The films are accompanied by lectures, discussions and workshops that address topics such as violence against women, genital mutilation, child marriage, censorship, honour and many more.
When: 10:00 – 19:00
Where:  Axel Springerstr. 65 10888 Berlin
Admission: free
[hupso_hide]