► Monday: Gritty Glamour – a Queer Intervention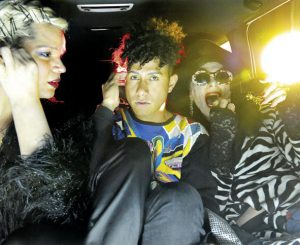 This performance not only teleports the audience to Berlin's nightlife and queer scene, but it also sheds light on the personal stories of queer and drag artists, who constantly negotiate their identity and explore their boundaries. The artists represent a wide range of Berlin's nightlife figures, from electro queens to punk feminists and drag chanson. They share their perspectives on and understanding of community, sex, love, diaspora, family and their personal as well as stage identity. Moreover, the performance raises the issue of racism in the queer scene against the invisibility of queer post-migrant bodies.
When

: 20:00

Where

: Naunynstr. 27, 10997

Admission: 8

€
► Tuesday: The Heart Shall be in the Title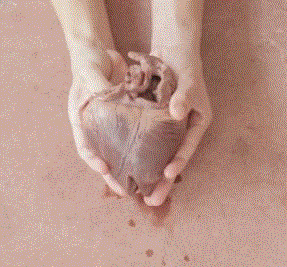 In this experimental performance intertwining the body, object, and sound, the artist Natusha Croes explores themes of vulnerability, identity, and the overall human condition exposed through poetics. The performance is founded on Natusha's unconventional manipulation of sound and music, that creates a multi-media form of storytelling.
When

: 18:30 – 20:00

Where

: SomoS – Kottbusser Damm 95, 10976

Admission: free
►Wednesday: Paul Elliman – As you Said
"Whether concealed by clothing or techniques of mimicry, our gestures and the desire for language are always within easy reach of the violently communicative raw material of the city itself"
Interested in the role of language and communication in our social environment in a time when both people and objects are subjected to mass production, artist Paul Elliman sets out to explore human expression in terms of body movements, vocal sounds, and discourse sites. He tests the boundaries of human communication and our relation to objects through sculpture, photography and dance.
When

: 11:00 – 21:00

Where

: KW – Auguststraße 69, 10117

Admission: 6

€
►Thursday: Cherchez la Femme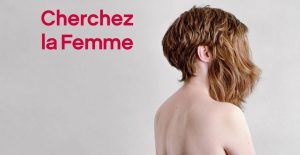 Bringing forth the debate of headscarves, religious attire and the secular West, this exhibition draws on the voices of those who are often left out, namely the women themselves. Works by Jewish and Muslim female artist shed light on their reasons for wearing a headscarf or traditional attire, their beliefs and how they navigate social and feminine discourses in today's secular world.
When

: 10:00 – 20:00

Where

: Lindenstraße 9–14, 10969

Admission: 3

€
►Friday: Fassbinder Weekend – Eight Hours Don't Make a Day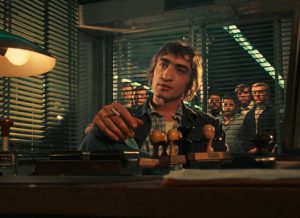 Join this two evening long Fassbinder Marathon screening his rediscovered 1972 masterpiece "Eight Hours Don't Make a Day". This melodramatic series consist of five parts depicting the family life of West Germans in times of collective discontent, union meetings, and workers' strikes. This series defines the genre of German drama of the time and the "worker film" category as it brings forth generational social realities, economic challenges and political views.
When

: 19:00 – 23:30

Where

: KulturRaum – Am Rudolfplatz, 10245

Admission: 12 – 20

€
►Saturday: ALFILM – Arab Film Festival 

Berlin's 8th Arab Film Festival is here! Providing the largest international platform for Arabic films, this festival features a wide range of artistic masterpieces from short films and documentaries to feature films from the modern Arab World. The films deal with various themes and occurrences in the Arab World, such as the Egyptian and Syrian revolutions, the rise of Islamic extremism, migration and identity, the political left and venturing into one's family history. Make sure to keep an eye out for the' program for the screenings as well as the program for panel discussions, lectures and performances.
When

: 17:00

Where

: screening dependent 

Admission: 7,50

€ per screening
►Sunday: The Lightest Shade of Aflatoon 

As a part of the project "What's your Story?" this exhibition artistically conveys the narratives of queer refugees. Despite the challenges of asylum legislation procedures and systematic discrimination that those with refugee background face, the curators Zoya and Hasan Aksaygin managed to complete this project with and not simply for queer refugee artists originally from Syria, Uganda, Iran, Afghanistan, Egypt and Sudan. They have created a safe space of expression for their own voices within art.
When

: 14:00 – 18:00

Where

: Gay Museum – Lützowstraße 73, 10785

Admission: 4

€