► Monday: Friedrich Kiesler – Architect, Artist Visionary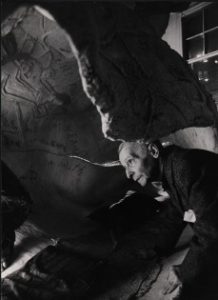 The architect, stage designer, artist and theoretician Frederick Kiesler (1890-1965) explored and challenged the boundaries between individual art genres and his theories of endless space and Correalism- which deals with the human perceptions and visions in relation to the cultural anthropology of architecture. This exhibition offers a multi-perspectival approach into his works in "space-time" architecture, sculpture and art.
When: 10:00 – 19:00
Where: Martin-Gropius-Bau – Niederkirchnerstr. 7, 10963
Admission: 7€
► Tuesday: "Berlin lives on!" – Eva Kemlein's Photojournalism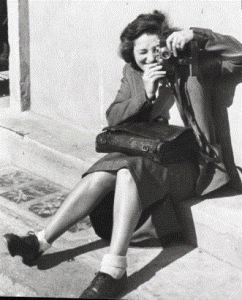 The Jewish survivor of the Holocaust and photographer Eva Kemlein worked for the Berliner Zeitung in Berlin post 1945. Her photographs of the aftermath of WWII bring into relief the reality of both survival and destruction in Berlin, rendering her works the archive from which Berlin's post-war collective memory has been shaped. Her later works, which span over a period of 60 years, focus on Berlin's theatre life and art scene.
When

: 10:00 – 18:00

Where: Centrum Judaicum – Oranienburgerstr. 28-30, 10117
Admission: 4

€
► Wednesday: AfriqUPrising – Protest Movements in Africa
"Despite significant differences with regard to the background and nature of these protests, they are an expression of a growing legitimacy crisis of African governments and represent frustration with failed promises, the enrichment of political elites and the undermining of democratic institutions"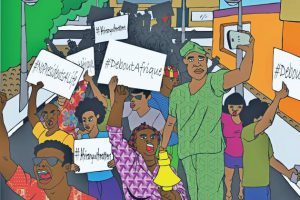 Today protest movements are a common phenomenon all over Africa. Thousands of Zimbabweans, South Africans, Congolese, Ethiopians, Senegalese, Nigerians and Burundians are taking the streets to demand legitimate democracy and better living conditions. There is barely any media coverage of the issues here in Germany,  but today the audience will be granted access to the first-hand insights of activists and international experts into the complex dynamics of the movements in various African countries.
When

: 19:00 – 21:00

Where

: 

HEINRICH-BÖLL-STIFTUNG – Schumannstr. 8, 10117
Admission: free
► Thursday: Trash & Treasures – Jewelry meets Recycling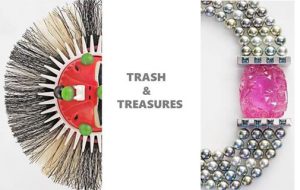 This exhibition represents the convergence of two worlds: trash and treasures, high culture and low culture – critiquing power, value and social status derived from capital ownership, brands and materiality. Its creative artistic designs literally merge recycled objects (trash) and jewellery (treasures) to create unconventional designs in its critique.
When

: 16:00 – 22:00

Where

: Wagner Preziosen Berlin – 

Mommsenstr. 4, 10629
Admission: tba
► Friday: Visionär Film Festival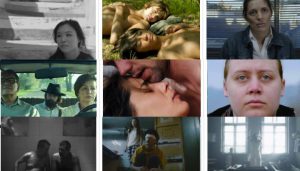 Berlin's Visionär Film Festival brings to screen the aesthetically unique cinematic works of a variety of new talents from all around the world. Bulgarian, Polish, Georgian, Italian, Argentinian, South Korean, Dutch, Chinese and many more productions establish narratives of war, family, love, revolution and art. Make sure to check out the program to find the movie for you.
When: 18:00
Where: BABYLON-Mitte – Rosa Luxemburgstr.30, 10178
Admission: 7€ – 9€
► Saturday: Misftits – Pages from a loose-leaf Modernity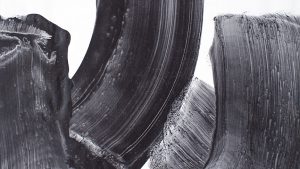 The artists Tang Chang, Rox Lee, and Bagyi Aung Soe raise the question of whether modern art can fall outside the canonical categorization of art history and national narratives. Through their work, the artists defy both the traditional institution of art and national identification while establishing an alternative consciousness of understanding modernity. Their mediums include poetry, abstract expressionism, performative experiments, comics, animation and drawings.
When

: 11:00 – 19:00

Where: HKW –  John-Foster-Dulles-Allee 10, 10557
Admission: 3€
► Sunday: Kopfkino – Mental Movies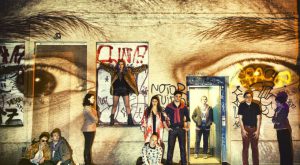 This musical film (or filmic musical?) tells the story of Lennard, an 18 year old who can never make decisions. The production takes the audience on his journey as he moves into a WG with seemingly contradictory roommates: Ben is very laid back and Fine is simply crazy. Lennard's head is, however, crowded with roommates in his never ending Kopfkino. The figures in his head represent the many layers of his character: macho Boris, feminine Helena, sensible Jutta, his inner child, and of course Günter, Lennard's fears. This project takes the movie in Lennard's head to stage.
When

: 20:00

Where

: Karl Marx str. 131, 12043

Admission: tba