► Monday: Between Spaces – Art, Urbanism & Public Space

Space only ever exists with a context, charged with socio-political and socio-economic interests, shaped by power structures and defined by boundaries. The 15 artists featured in this exhibition explore issues in urban life from 1970s New York to 1980s East Berlin through the mediums of photography, sculpture, drawing and painting.
When: 10:00 – 18:00
Where: ZKR – Alt-Biesdorf 55, 12683
Admission: 5,50€
► Tuesday: Seen by #8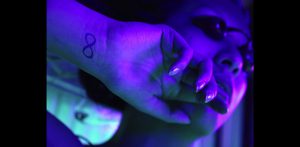 Subtitled "a chain of parasites, guests, and hosts emerge," this photography installation tackles the philosophical questions of how the visible relates to the invisible in photography. It also challenges the limits and the role of photography not only as an art-form, but as a tool of mass media, knowledge production and culture's materiality.
When: 11:00 – 19:00
Where: Photography Museum – Jebensstraße 2, 10623
Admission: 5€
► Wednesday: Iran. Moving into Modernity

Relying on photographs, artworks and historical postcards, this exhibition aims to portray Iran as a country balancing tradition and innovation while creating its own concept of modernity. It traces Iranian history from 1785 Qajar Iran to the emergence of the Shahs, to the Iranian Constitutional Revolution in 1905-1911, depicting the changes in lifestyles, architecture and urbanity, fashion sense and social status.
When: 10:00 – 18:00
Where: Pergamon Museum – Bodestraße 1-3, 10117 Berlin
Admission: 6€
► Thursday: Rethinking Museums Politically Conference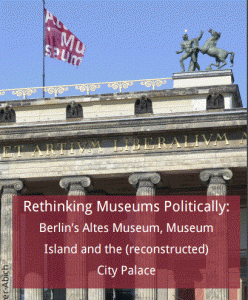 This two-day conference at Berlin's TU reconsiders the role museums have as trans-historical political structures. The focus of the conference is the debate surrounding the reconstruction of the Imperial City Palace and its housing of non-European Ethnological objects as well as Asian Art. Other issues under consideration are the performative qualities of architecture, curatorial concepts, and museological significance.
When: 18:00
Where: Institute for Art History, TU Berlin, Strasse des 17. Juni 150/152, lecture hall A 151
Admission: free
► Friday: XPOSED – 12th International Queer Film Festival 

Coming back for the 12th time, the International Queer Film Festival is finally here. This year's main theme is connecting – be it with another human being, lover, friend, the audience or narrative. Showing experimental, short and feature films, the screens will be fired up with movies about everything from queer re-appropriation, empowerment, and the human condition to desire, intersectional feminism, identity, sex work, love and friendship.
When: 16:00
Where: Moviemento Kino – Kottbusser Damm 22, 10967
Admission: 7€
► Saturday: ArtNight – Frida Kahlo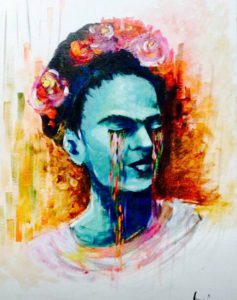 The woman of tonight's ArtNight is none other than the iconic Frida Kahlo who was famous for her self-portraits. The artist Aura Raja Semaru will guide you in creating your very own unique Frida Kahlo portraits. The ticket price covers the cost of all the materials, music, drinks and entertainment! You just have to bring your vibe with you.
When: 14:30 – 16:30
Where: Royals & Rice Berlin – Torstraße 164, 10115 Berlin, Germany
Admission: 29€ material included
► Sunday: Circus. Freedom. Gleichschaltung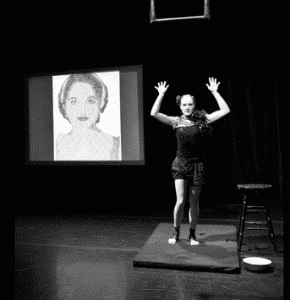 Investigating the development of circuses from an originally a racist form of entertainment under National Socialism to the multicultural and inclusive artform we know today, this project sheds light on how artists and performers were persecuted and risked their lives to save others during the period of National Socialism. The main issue at stake in the performative exhibition is how National Socialist cultural politics influenced circuses and performers.
When: 11:00 – 18:00
Where: Arnimallee 25, 14195 Berlin
Admission: 4€