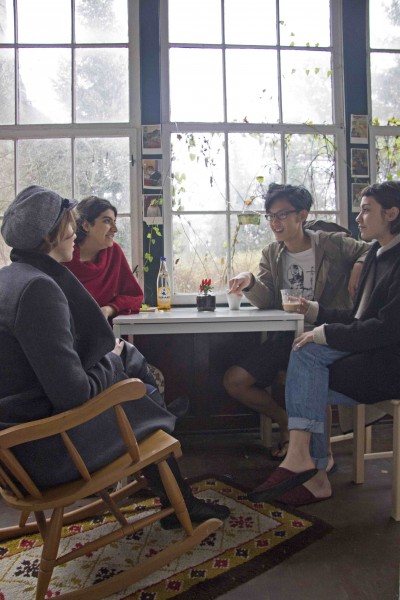 Dear all,
it's a new dawn, it's a new day, it's a new semester for all of us and we at Die Bärliner feel more than just good about accompanying you also on the next episode of Bard College Berlin life. We hope you'll savor on our pages its distinctive blend of effervescent craziness, deep conversations, playful idleness, and homely conviviality. Welcome, and welcome back!
The last semester concluded with debates and reflection on the diversity and lack thereof on our syllabi and the new semester, too, promises many occasions to continue thinking through what we are doing. Michael Weinman called for discussions on Public Seminar and a lively debate has ensued. Soon we will publish a longer article by Tamar Maare based on a series of interviews with BCB graduates in which they reflect on liberal education and the job market, continuing also our long-standing commitment to featuring alumni and alumnae on the blog. Two upcoming events  will offer further occasion to discuss the liberal arts in the contemporary world: the upcoming Berlin Weekend will feature a discussion session dedicated to this topic and a public panel discussion with BCB students and faculty is set for February 12th. More details to follow; save the dates!
Another focus for us this term will be student art. We want to continue publishing poetry regularly, and also aim to include accompanying audio recordings with it. Additionally, we look forward to sharing more visual and especially video art. To start us off we have a series of student short films forthcoming over the first weeks, and you will also find video recordings of guest lectures on the blog in the future (there are already quite a few on our YouTube channel!).
Creative content in all forms will come from our blog team – you can still apply! – but we also would like to use the occasion to call for contributions from everyone. Whether it is a poem for the Slam Poetry Club, a photo series of the neighborhood, or an installation for a practicing arts class, please consider submitting it to the blog. There is a small budget available to compensate your efforts.
Looking forward,
Yours,
David