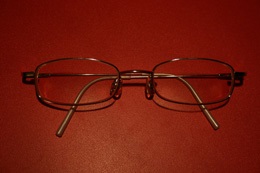 If you enjoy writing creatively, then you will surely enjoy ZYXT. The ECLA literary magazine was launched on the Web this term and preparations for its second issue are already underway. The inspiration behind the initiative is the fairytale gold fish that can fulfil only three wishes – thus, the editorial team wishes that libraries be built on the lunar surface. As for the remaining two wishes, the team can only hope that what is being published in ZYXT is "the fulfilment of those certain wishes that may only be satisfied through literature".
The mission of the publication is to "represent the diversity present within its student body through the literary and artistic prowess of its students". The first issue contains the winning entries of the creative writing competition held by the magazine, which included three categories: prose, poetry and journalistic essays written by ECLA students. Apart from this, other submissions included a photo gallery on the theme of love between various objects found on campus, a film review for 'The Perfume' and poems that were read during ECLA's Poetry Nights.
Aiming to encourage creativity, the second issue will introduce even more artistic media and continue to promote the community spirit by also addressing ECLA's alumni. Our aim is to encourage even more students to submit their work. The issue that is to come in the Spring term will include new poetry from the Poetry Nights, photo and painting galleries, creative writing samples, interviews with ECLA faculty, reviews and video installation art – all reflections of various kinds of creativity emerging from within the ECLA community. While this issue will not include a creative writing competition, those interested in competing will find several interesting opportunities for participating in external contests.
The editorial team will soon call for submissions from current students, alumni and faculty, the only criterion for publication being the originality and creativity of the pieces. If you have enjoyed reading the Fall issue, the team welcomes your creative ideas and submissions for the Spring issue of ZYXT, the last to be created by this editorial team. As for the future, the further development of our college's magazine is a project we plan to hand down to next year's students.
By Clara Sigheti (2007, Romania)