► Monday: One Year Home
Initially intended as a short-term project, the intensity of the encounters and photographs shot for 'One Day as a Refugee' resulted in a long-term collaboration between the photographer Lorenz Kienzle and the Syrian filmmaker Omar Akahare. Using photographs and film representations, the two arists document and explore the daily lives of refugees in Guben and Lietzen.
When

: 11:00-18:00

Where: Käthe Kollwitz Museum  – Fasanenstraße 24, 10719
Admission: 4

€
► Tuesday: Watching You, Watching Me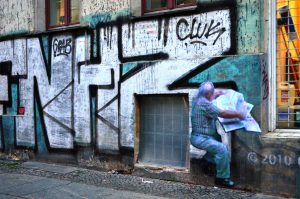 A reality we face on an everyday basis with our social media interactions is the right that corporations are granted to receive and analyse information about our online searches and communications. This is not a new phenomenon; it has been a universal governmental tool, threatening the citizen's privacy and sometimes even posing a risk to their lives. This exhibition represents photography as a medium through which repressive surveillance could occur, but also as a tool to challenge the negative aspect of said surveillance. Using various photographic approaches, this exhibition gives rise to questions regarding our basic rights and freedoms in relation to privacy and how the boundary between private and the public realms is often blurred.
When

: 11:00 – 19:00

Where: Museum of Photography – Jebensstraße 2, 10623
Admission: 5

€
► Wednesday: The Apparatus of Racism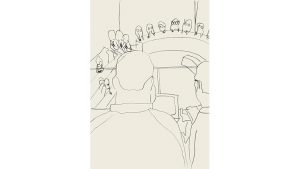 The Apparatus of Racism is a discourse program that consists of lectures and commentaries and aims to bring the debate of Germany's NSU (National Socialist Underground) – a neo-Nazi terrorist group – in relation to the historical context of Germany's institutional and structural racism. The program traces the different configurations of racism in the past and present.The topics of colonialism, migration and genocide are crucial for this discourse. Various questions set the framework for the analysis of racism's nature: How does racism contribute to the formation of societal structures? What role does it have in shaping Western knowledge systems and national narrative? How is it manifested in institutions and state apparatuses?
When

: 19:00-22:00

Where

: Haus der Kulturen der Welt – John-Foster-Dulles-Allee 10, 10557

Admission: free
► Thursday: Writing Pictures – Picture Writing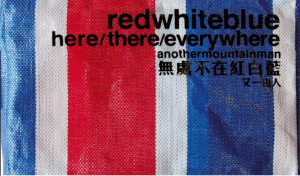 Featuring the young and booming Chinese graphic design scene, this exhibition includes over 150 art-works from more than 50 artists from across China. Their works draw on various techniques from traditional calligraphic Chinese culture to Chinese modernism and beyond.
When

: 10:00 – 18:00

Where: Art Library – Matthäikirchplatz 8, 10785
Admission: 3

€
► Friday: Modern Art Classics – Liebermann, Munch, Nolde, Kandinsky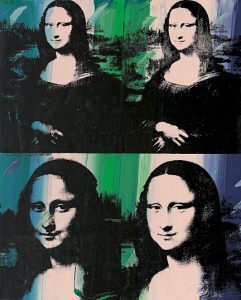 Embark on a journey through art history with the Modern Art Classics Exhibition. Featuring over 60 art works from German Impressionism and Fauvism to abstract art post-1945, the timelessness of the classics is intertwined with the notion of change that modern art carries. The Art Stories portray the multi-faceted perspectives of modern art and examines their meaning in their designated historical contexts. Many masterful artists' works are included, such as those of Max Liebermann, Auguste Rodin, Edvard Munch, Wassily Kandinsky and Andy Warhol.
When

: 11:00 – 19:00

Where

: Museum Barberini – Alter Markt, Humboldtstraße 5–6, 14467 Potsdam

Admission: 10

€
► Saturday: Strolling with Cecile Emeke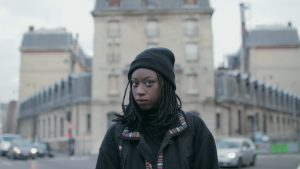 Berlin Feminist Film Week is here! Don't miss out on Cecile Emeke's documentary Strolling in which she explores the narratives of Black and African diasporas in Europe by providing a platform for the voice of the Black youth. Emeke's camera takes a stroll with the people in their hometowns. The dialogues documented cover everything from art to history, neo-colonialism, feminism, critique of capitalism, socio-economics, war, mental health, language and beyond. This artistic documentary not only provides a counter-narrative to the predominant national discourse on race in Europe, but also creates a space for Black thought and voice, in  intimate and real conversations. The screening is followed by a Q&A with the director.
When

: 19:00

Where

: Agora – 

Mittelwegstr. 50, 12053
Admission: 8,50

€
► Sunday: Jazz, Jam and Food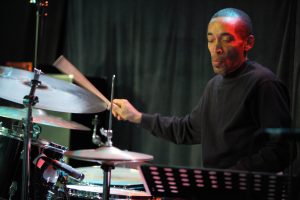 What is a better way to signal the beginning of Spring than the return of NAKED JAZZ at the Werkstatt der Kulturen garden café? Eric Vaughn's delicate jazz will accompany the guests as they indulge in homemade pastries, grilled food and South African dishes while absorbing some long-needed sunshine.
When

: 16:00

Where

: Werkstatt der Kulturen – Wissmannstraße 32, 12049

Admission: free