► Monday: Black German Cinema: "Sankofa – Return and get it"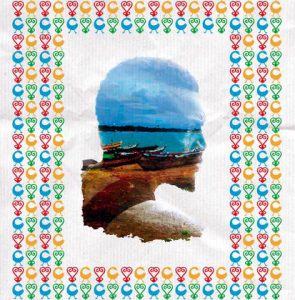 Jump right back into Berlin's cultural scene by attending the film series In-between Performative Films, which focuses on artists trying to break away from patriarchal and national production contexts. This month's movie premier follows artists and curators from Ghana. It raises various questions: Does the artist imitate art, or is it the art that reflects the artist? How can Ghanaian artists convey their history and heritage in art that is distanced from home? There will be a discussion with the director Maman Salissou Oumarou after the screening.
When

: 20:00

Where

: Naunynstr. 27, 10997

Admission: 3

€
► Tuesday: Maria Sibylla Merian and the Tradition of Flower Illustration
Commemorating the 300th anniversary of the passing of the naturalist, artist and scientific illustrator Maria Sibylla Merian, this exhibition will feature 150 masterpieces from her collection of the German natural-historical illustrations of flowers, plants and insects. The collection traces the history of scientific representation of nature in Early Modern Europe and the development of printmaking.
When

: 10:00 – 18:00

Where

: Matthäikirchplatz 8, 10785

Admission: 3

€
► Wednesday: History is Ours – Portrayals of Women in Media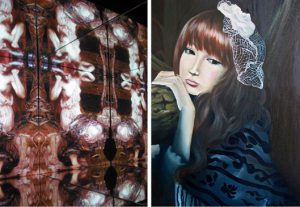 Done in collaboration with the German-Japanese Center, this combination of paintings and installations by Imamura Aya and Roman Frechen aim to reflect on current representations of women in the media while raising the suppression of the female voice, story and narrative in mainstream discourse. The artists' work not only connects the contemporary woman to the female figure depicted in classical European art, but also fuses the portrayal of women in Japanese pop culture, Japanese painting and the tradition of European painting in an attempt to bridge both the West and the East.
When

: 19:00 

Where

: Japanese-German Center Berlin, Saargemünderstr. 2, 14195

Admission: free
► Thursday: Alchemy – The Great Art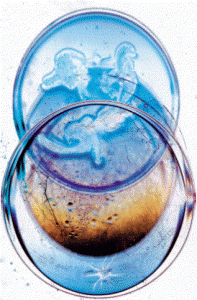 Featuring over 200 works in a 3,000 year time span, this vast art and cultural history exhibition traces the relationship between Art and Alchemy. This exhibition highlights the art of Alchemy by displaying paintings and miniatures, drawings and prints, scrolls, manuscripts and laboratory books, photographs and cyanotypes, chemograms and scanographies, sculptures, installations and videos, fake gems and artificial gold, stoneware and porcelain, gold-ruby glass and jewellery. The audience is invited to reflect on how Alchemy was seen in medieval Europe as the Great Art because it not only sought to imitate Nature, but to surpass it. It produced man-made transfusions and transformed materials resulting in practical as well as artistic creations.
When

: 10:00 – 18:00 

Where

: Special Exhibition Hall in Kulturforum – Matthäikirchplatz, 10785 Berlin

Admission: 6

€
► Friday: When Pop meets Jazz – Johanna Summer/Atrin Madani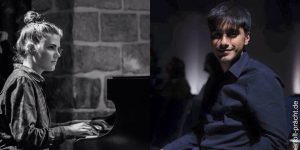 Hosted by the Jazz Festival – When you Talk to Me, which is curated by BCB's very own student and artist Lavia Lin (BA3), tonight's live show combines both jazz and music with Summer on the Piano accompanying Madani's vocals. It traces the musical expressions back to the origins of their emergence as popular music styles, connecting the past to the present.
When

: 19:30 – 22:30

Where

: Under The Mango – 

Merseburger Str. 14, 10823
Admission: 8

€
► Saturday: Chinatown Screening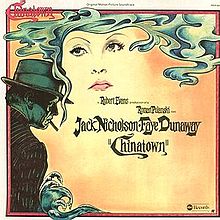 To celebrate Jack Nicholson's 80th birthday, City Kino Wedding is screening the classic cinematic award winning masterpiece Chinatown (1974) directed by Roman Polanski. Set up in 1930s Las Angeles, this film noir tells the story of a private detective (Jack Nicholson), who is hired to expose a husband blamed for adultery and then finds himself caught up in a deadly web of deception, police corruption and spousal murder.
When

: 21:00

Where

: City Kino Wedding – Müllerstraße 74, 13349

Admission: 8

€
► Sunday: 2 or 3 Tigers 
"As a creature of mountains and borderlands, the tiger occupies a transitory zone separating civilization from wilderness, the living from the ancestor-spirit world"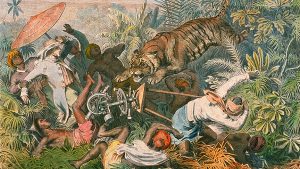 Using the mythical symbolic value of a tiger, this exhibition accompanied by panel talks, performances and screenings, investigates what shapes cultural encounters with the "other" in the contexts of colonial, national, military and pre-colonial human societies.  The displayed works raise the issues of collective memory, mediation and mass-media representation.
When

: 11:00 – 19:00

Where

: Haus der Kulturen der Welt – John Foster Dulles Allee 10, 10557

Admission: 5

€