► Monday, September 19th: Berenice Abbott – Photographs
"Photography doesn't teach you how to express your emotions. It teaches you how to see." – Berenice Abbott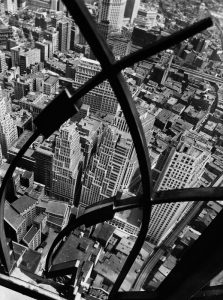 Having spent 60 years of her life photographing Paris in the 1920s and later New York, Abbott is regarded as one of the most influential photographers  of the 20th century. She commenced her photography career in Paris by making portraits of artists and authors in the Parisian avant-grande. She returned to New York – during a period of rapid urban transformation and innovation – Abbott set out to document this radical metamorphosis. Her photography explored such themes as the juxtaposition of decaying, demolished architecture with modern skyscrapers, the role advertisements played in the modern city, and poverty in the modern age. The exhibition features 80 of her most iconic works, including a selection of the Changing New York series and Parisian portraits.
When: 10:00-19:00
Where: Martin-Gropius-Bau – Niederkirchnerstraße 7, 10963 Berlin
Admission: 5€ for students
► Tuesday, September 20th: TRÜMMERBERG KILIMANJARO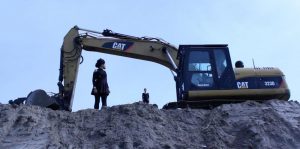 This performative exhibition and "artistic reconsideration on decolonizing archives" is within the framework of a a series of events on "Disciplinary Learning"; which is based on Peter Weiss's novel "The Aesthetic of Resistance". This installation fuses the urban traces of German colonialism with their economic and cultural implications. This is done by hearing the voices and stories of activists who participated in the anti-colonial resistance movements in Namibia and Germany. Issues revolving the credibility of official historical narratives – which are typically found in state archived documents – are not only raised and reconsidered, but moreover an alternative historical perspective is offered in untold narratives.
When: 14:00-18:00
Where:

Bessemerstraße 2-14, 12103 Berlin

Admission: free
► Wednesday, September 21st: Dream Places – Armenian Cultural Days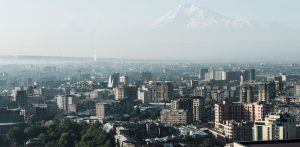 Nostalgia, ethnic and cultural identity, diaspora, fraction between dreams and reality, juxtaposition between landscapes and dreamscapes (or even nightmare-scapes)… These are themes the photojournalist and photographer Erol Gurjan explores in his exhibition on the history of Armenian culture and diaspora. The exhibition is charged with emotion, and the audience is made to live the tension between dream places of the Armenians living in Armenia as well as outside the Republic (as two thirds of the ethnic Armenians currently do). Their stories are told in interviews and through photographs of the landscapes they describe.
When: 10:00-17:00
Where: Museum of European Cultures – Arnimallee 25, 14195 Berlin
Admission: 4€ for students
► Thursday, September 22nd: From Moscow with Love
Did you look up concert tickets last week? Perhaps it was a pair of shoes? Maybe a required reading for one of your courses? Metadata collection and analysis of you as an online user ensures that you find advertisements related to your previous search on your Facebook newsfeed. While this may not seem radically dangerous or worrisome, you might be surprised to find the 'over your shoulder looking' is not only connected your shopping. Digital spying by intelligence services for the sake of protection against terrorism is nothing new. Edward Snowden – who is currently living in exile in Moscow after his infamous release of NASA data in 2013 – argues that this surveillance is "an apparatus of oppression of all time" as it undermines democracy as well as sovereignty of the individual and this will in turn restrict not only intellectual freedom, but also participation in the political life. Snowden is set to discuss and debate these and other topics this Thursday in an interview streamed live from Moscow!
When: 20:00-23:00
Where: Volksbühne – Linienstr. 227, 10178 Berlin
Admission: 8€ for students
► Friday, September 23rd: After the Last Sky – Panel Discussion: Aliens, Zombies & Ghosts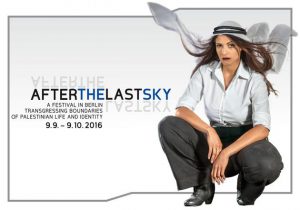 After the Last Sky: A Festival in Berlin. Transgressing Boundaries of Palestinian Life & Identity, Aliens, Zombies & Ghosts is a panel talk moderated by the contemporary Palestinian artists and activists, Raafat Hattab and Jowan Safadi. They tackle the theme of alienation and the deliberate as well as violent and systematic structuring of the "Other". How the notion of the "Other" impacts the lives of both the Israelis and Palestinians and their interactions, what it means to be the "Other" as well as difference, coexistence and reconciliation are just examples of the many topics you'll ponder upon during this very insightful discussion.
When: 20:00
Where: Ballhaus Naunynstraße –  

Naunynstraße 27, 10997 Berlin

Admission: 3€ for students
► Saturday, September 24th: Night Flea-Market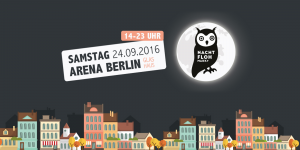 This week's flea-market recommendation  is Berlin's NIGHT flea-market! While strolling and making deals on a lazy Sunday through a sunny flea-market is always fun, a night stroll through one at night is a whole new experience that gently reminds us of the very much anticipated Christmas Markets. You are sure to find hidden treasures, delicious food and drinks, and lively music.
When: 14:00-23:00
Where: Arena Berlin (Glashaus) – Eichenstraße 4, 12435 Berlin
Admission: 4€
► Sunday, September 25th: Vocal Jazz, Jam & Cake in the Garden!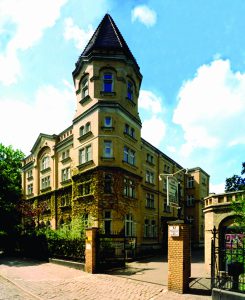 Jazz and jam sessions by the best musicians in town? Homemade cakes and barbeque? All outdoor in the garden café of Werkstatt der Kulturen? Oh, and free entry! No, this is not utopia, this is "Naked Jazz" taking place every Sunday this September. Don't worry if the weather is not crisp and sunny: the party simply  moves inside.
When: 16:00-20:00
Where: Wissmannstraße 32, 12049 Berlin
Admission: free