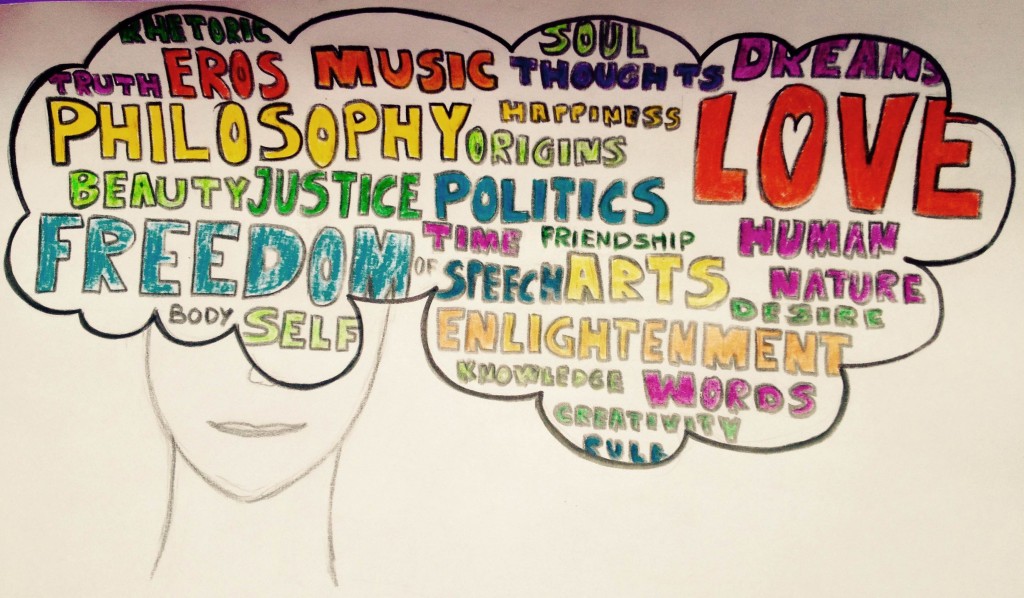 My first semester at Bard College Berlin just ended and I would like to write about the past few months and draw on my first insight into a liberal arts education.
At first, many people advised me not to study at a liberal arts university. In Germany you usually choose a field of study that is already very fixed in its subjects and then you can specialize after a few years of studying that one thing. As a person who would like to know everything about (nearly) everything, I felt out of place in this system. I was not able to reduce my interests to simply one area. After I graduated from a German school, my only wish was to sit in a library, stay there for hours, and just read every single book that seemed interesting. But of course life happened and it took me one year to make this dream become partly true (in my imagination it was not as exhausting and frustrating to get some reading done as it is in reality sometimes).
A lot of people said: "What do you want to do with this education? We do not need more people who only talk and talk for hours and never act. The world is full of these. Why don't you study something useful, something with which you can make money and not live in a trash can out of necessity?" What those people do not realize is that the philosopher Diogenes lived in a large ceramic "can" because he believed it was necessary to be independent from material needs and to think beyond social and bodily constraints. But his example was not the reason why I went to Bard College Berlin, despite all the warnings. I always wanted to make the world a better place, but I soon became aware of the fact that one first needs to know about the world, about human nature, and about society before one can claim: "I am going to change the world now!" (Even though I have no idea where to start.) So this is why I am here at Bard College Berlin. I want to know more about myself and the world I live in.
I can still remember my first phone call with my German friends after my first day at the college.
Read more